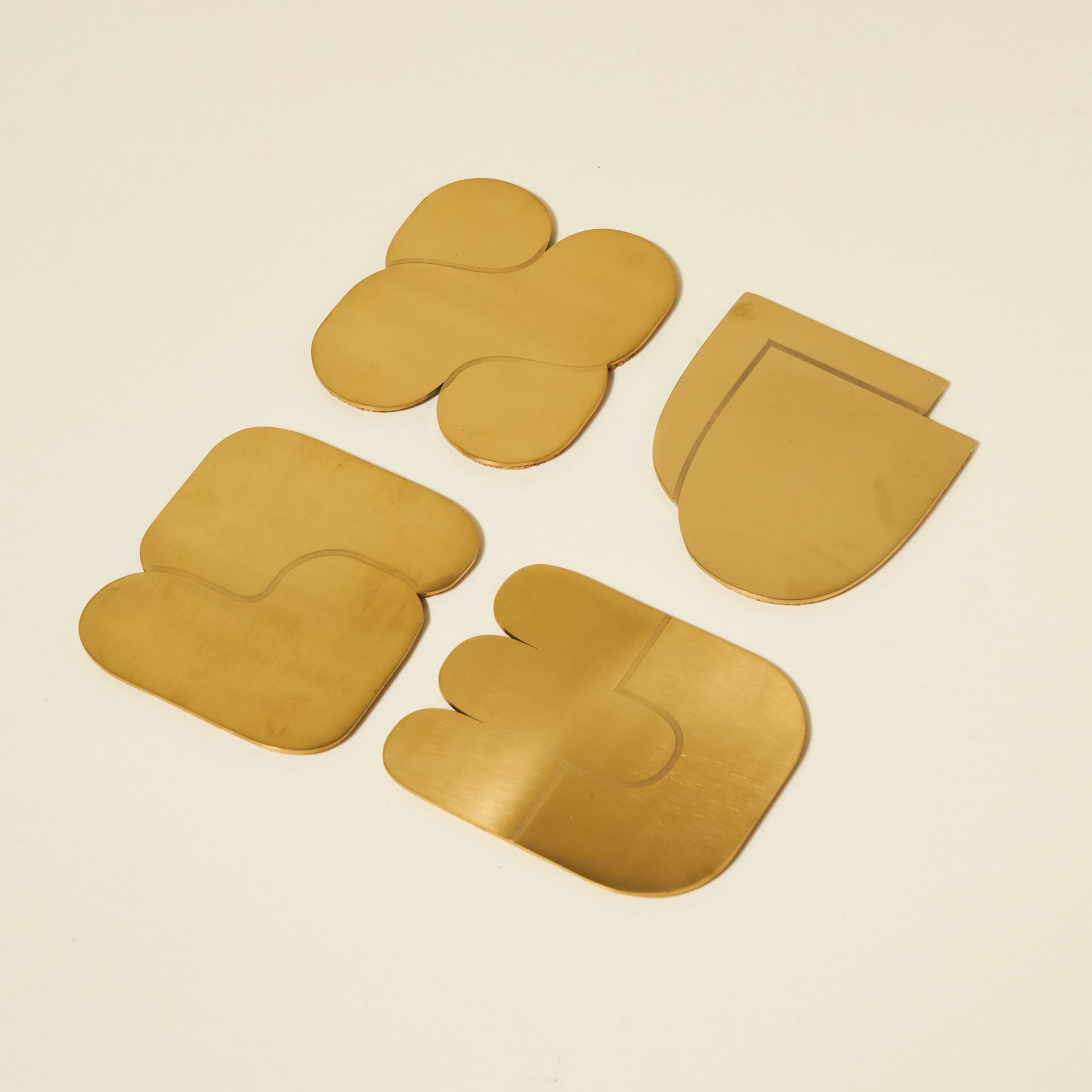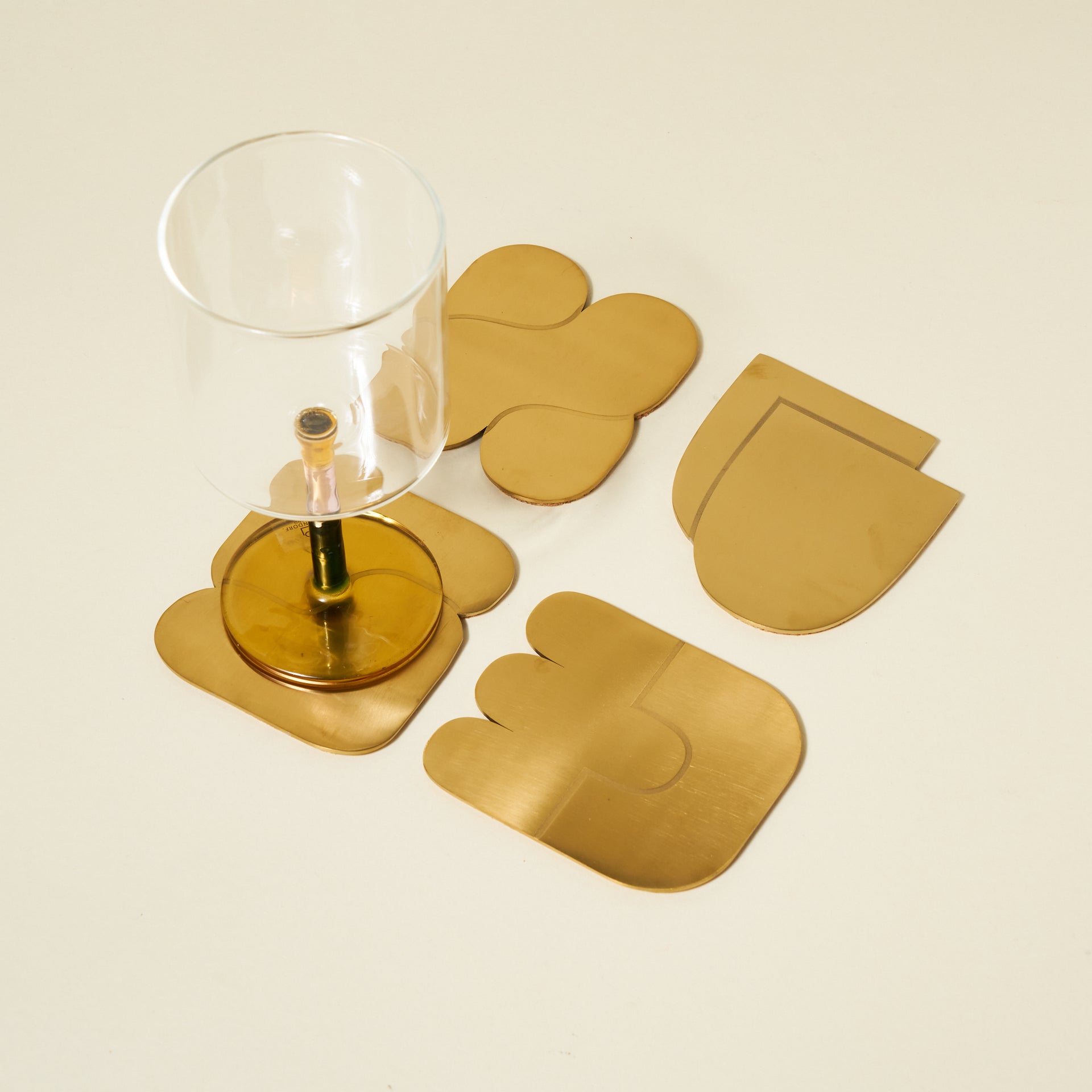 Brassy and sassy. Well, maybe not sassy, but they certainly won't let a drippy drink touch your table. And the weightiness of the brass ensures none of those sticking-to-your-cup situations when you pick it up. 
Stainless steel with brass finish and cork backing.

3.5 in x 4 in

Brass will patina with age. To clean, wipe with soft, dry cloth or hand wash with a gentle soap or cleanser.