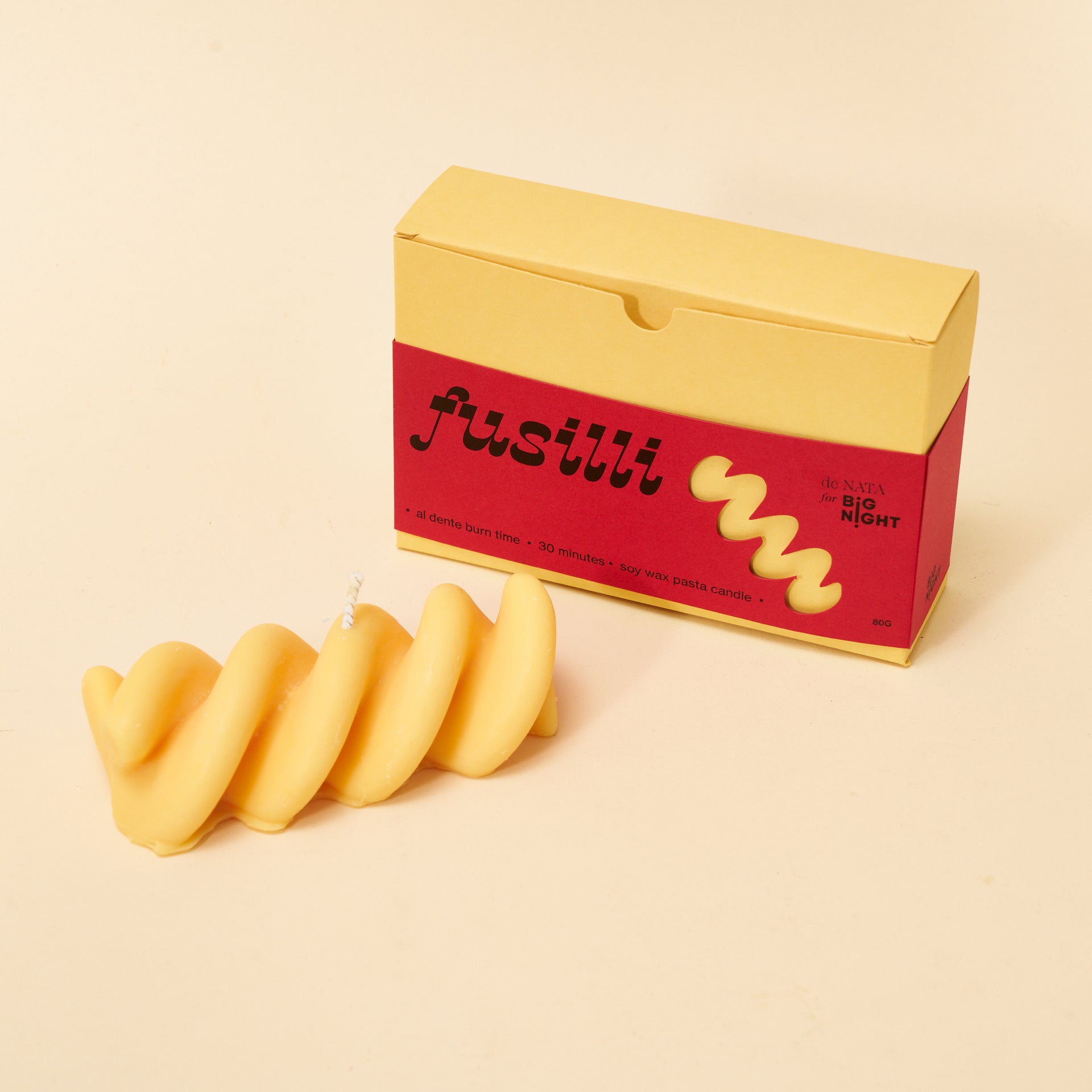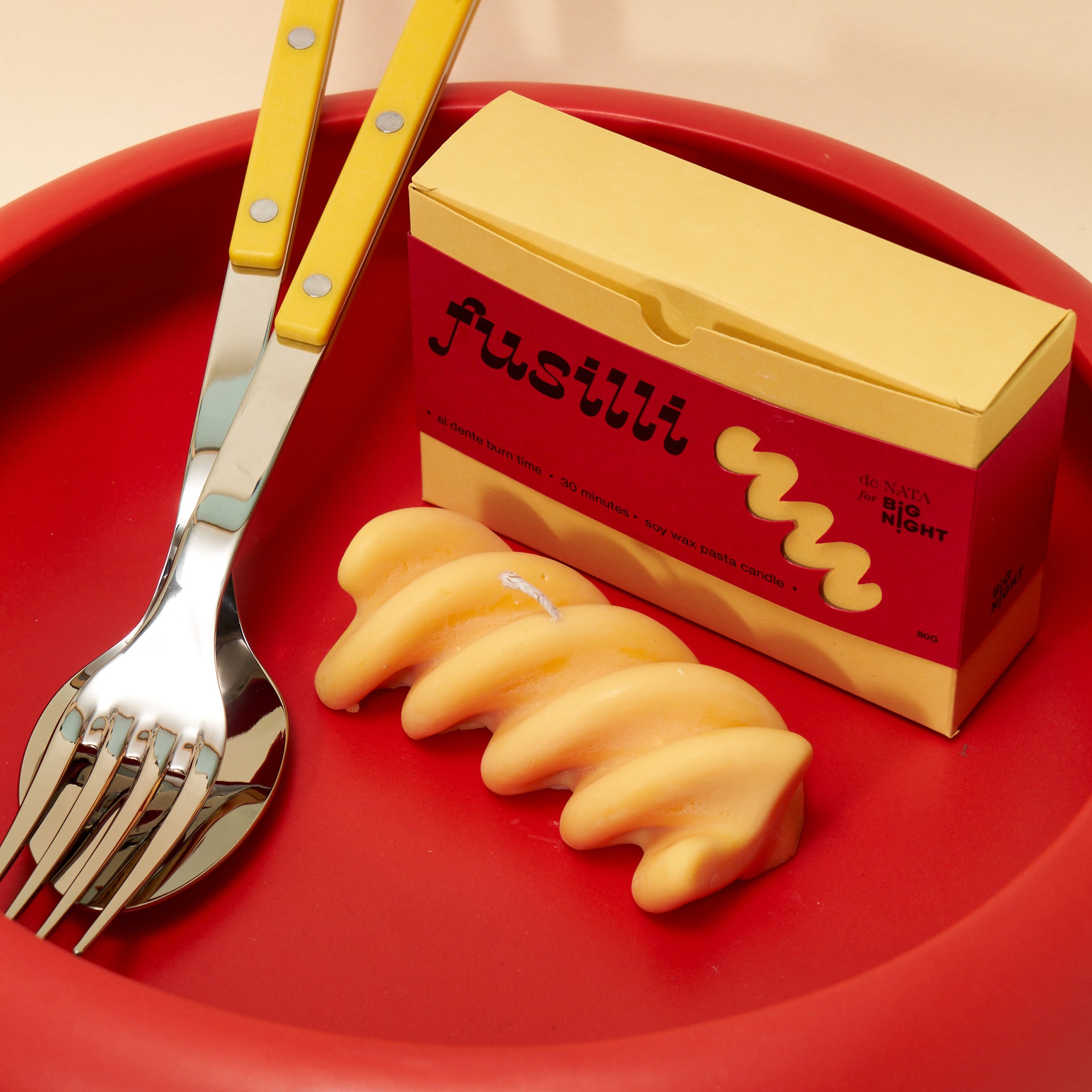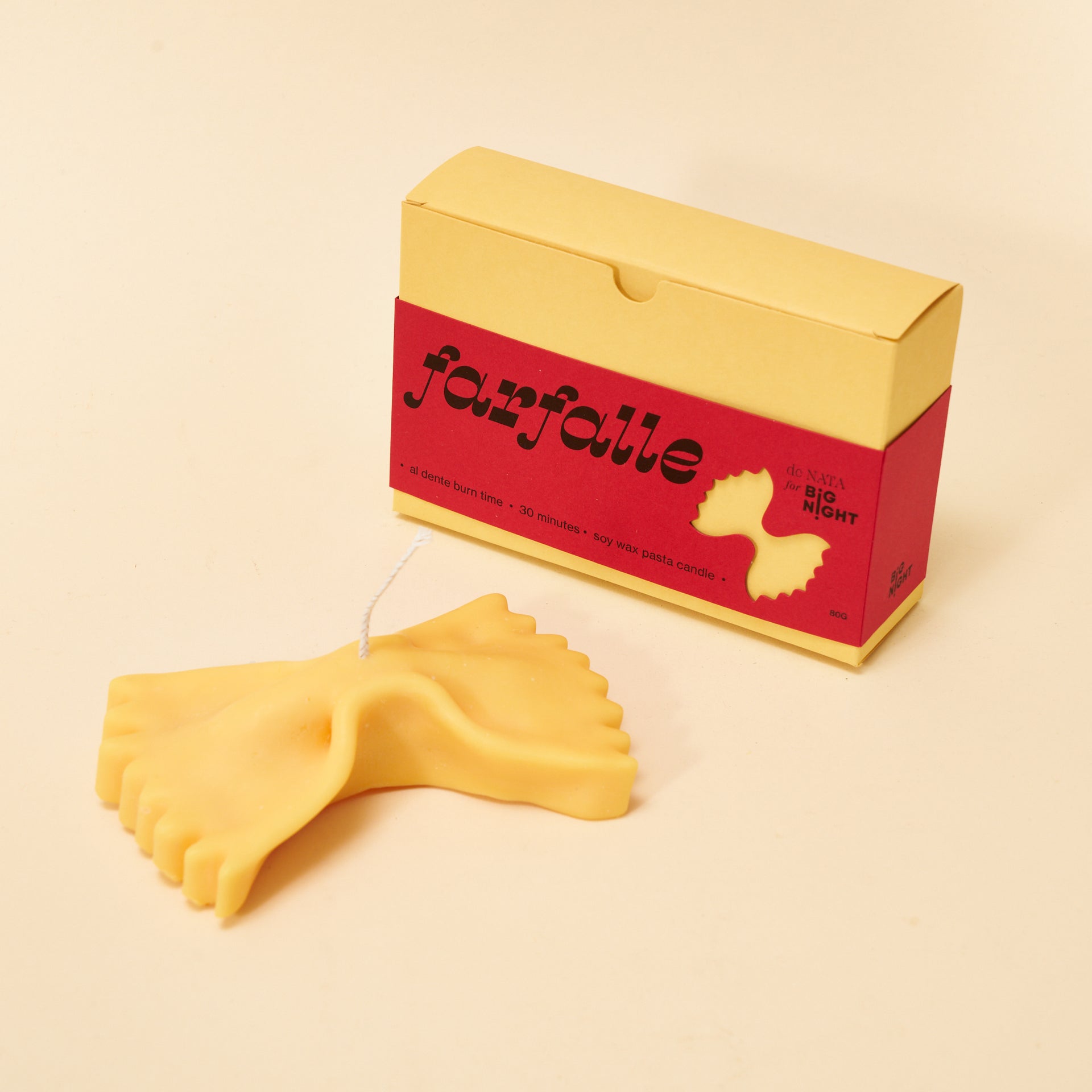 Every day can be Pasta Sunday. Our pasta candles, a collaboration with Nata Concept Store in London, can certainly be burned — and have a beautiful neroli, jasmine, and orange blossom scent. But they also deserve to just sit on your mantle, dining room table, bar, or maybe even nightstand, just to be stared at. That is, if you love pasta as much as we do. 
Made in the UK
30 minute burn time.
If burning, please place on a plate for safety.