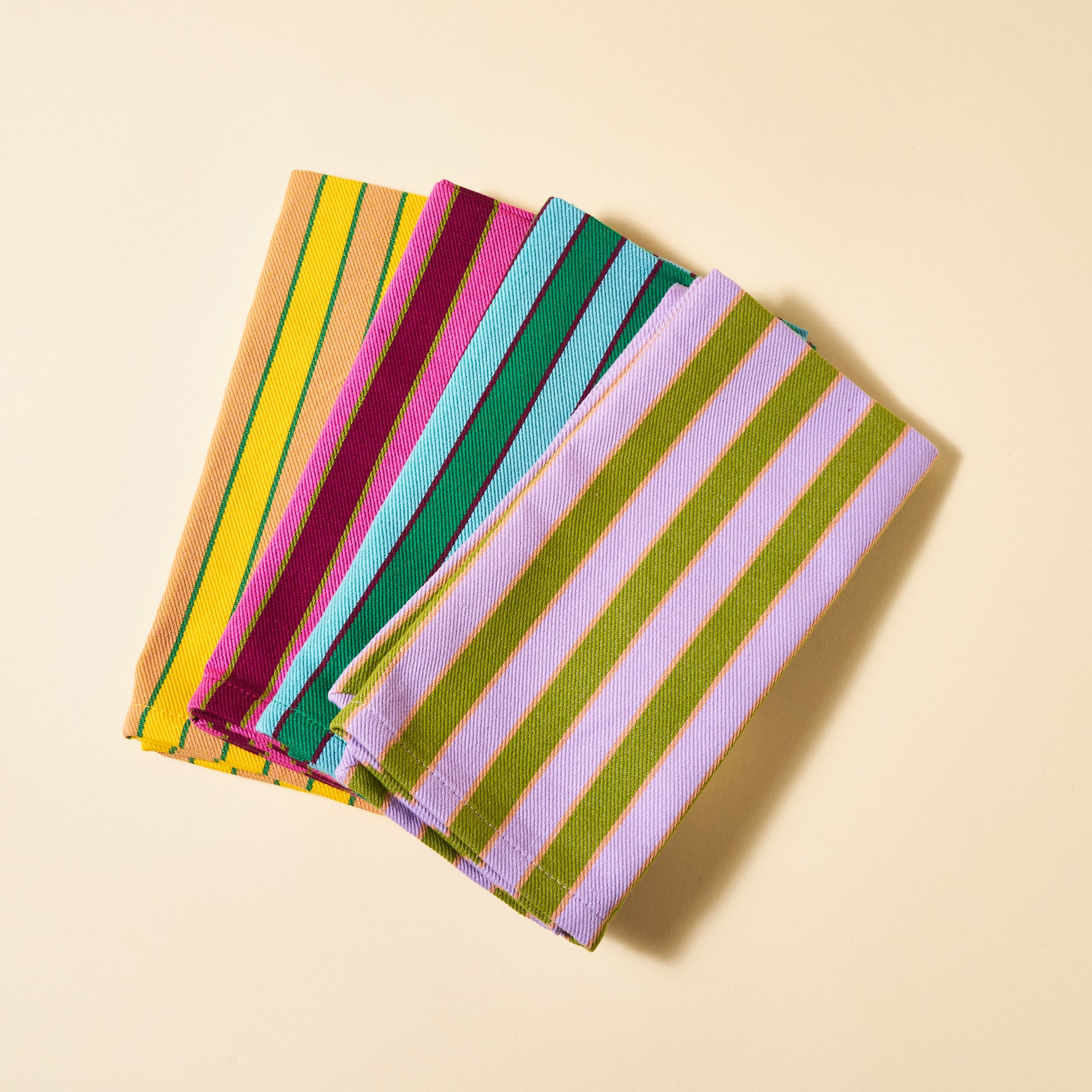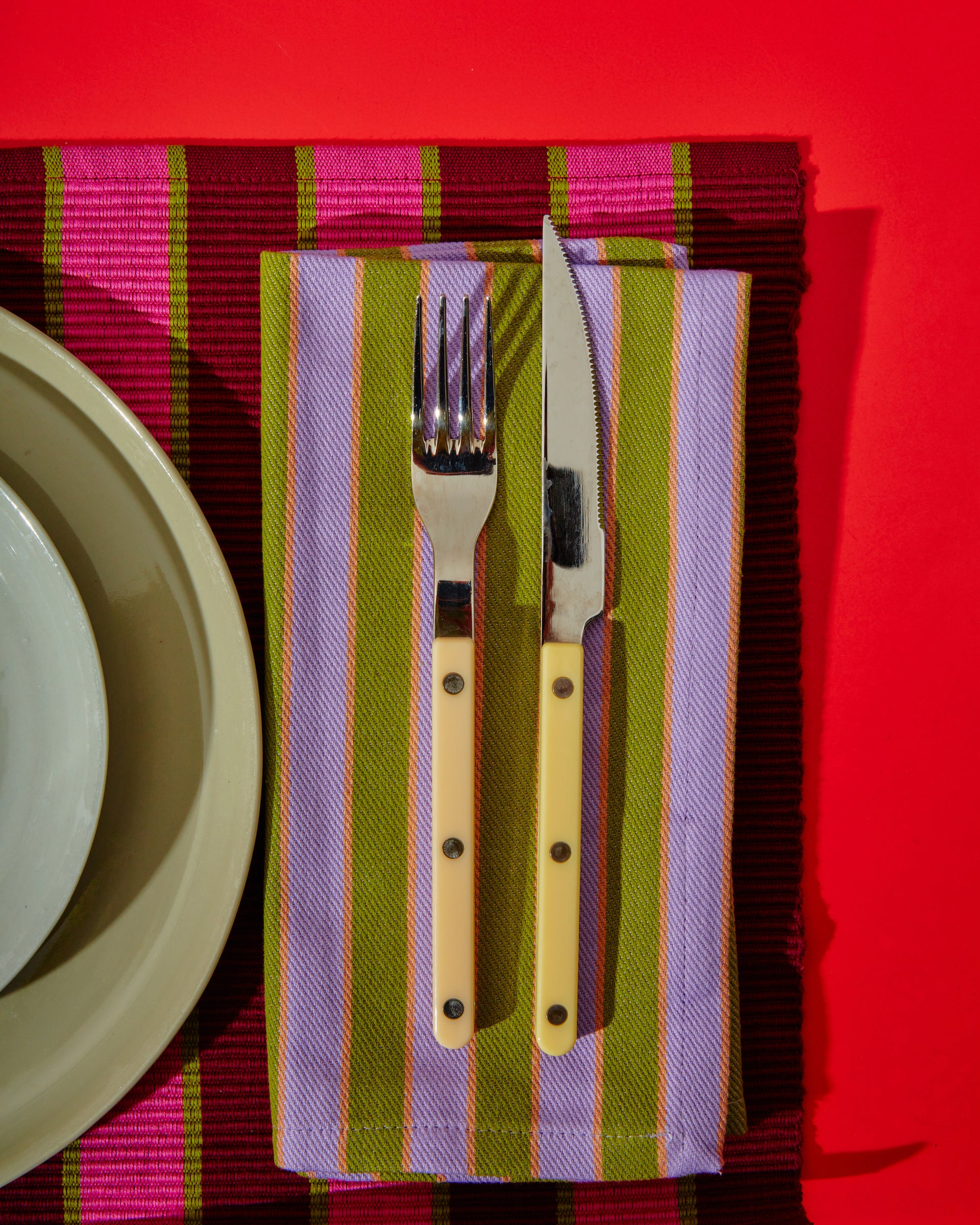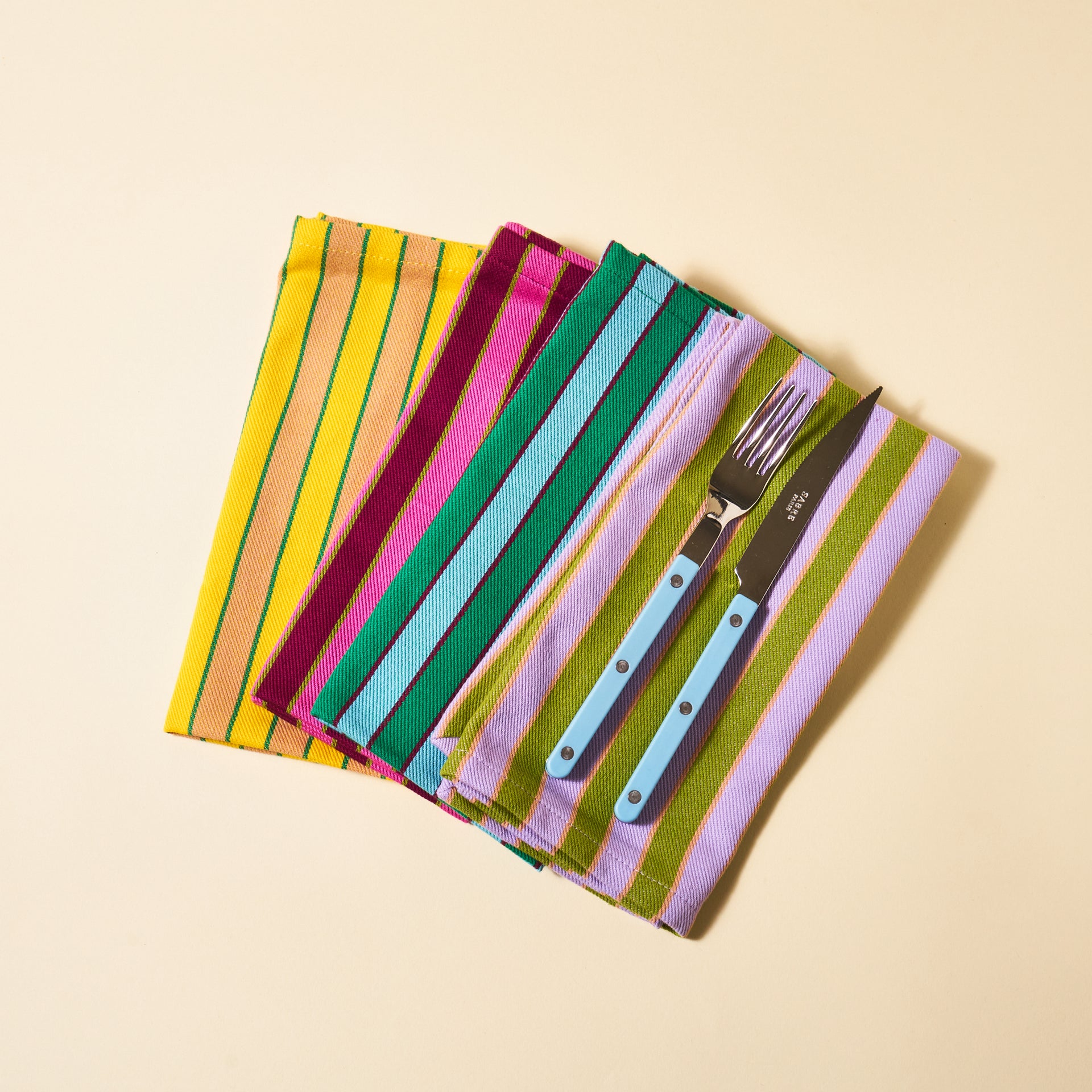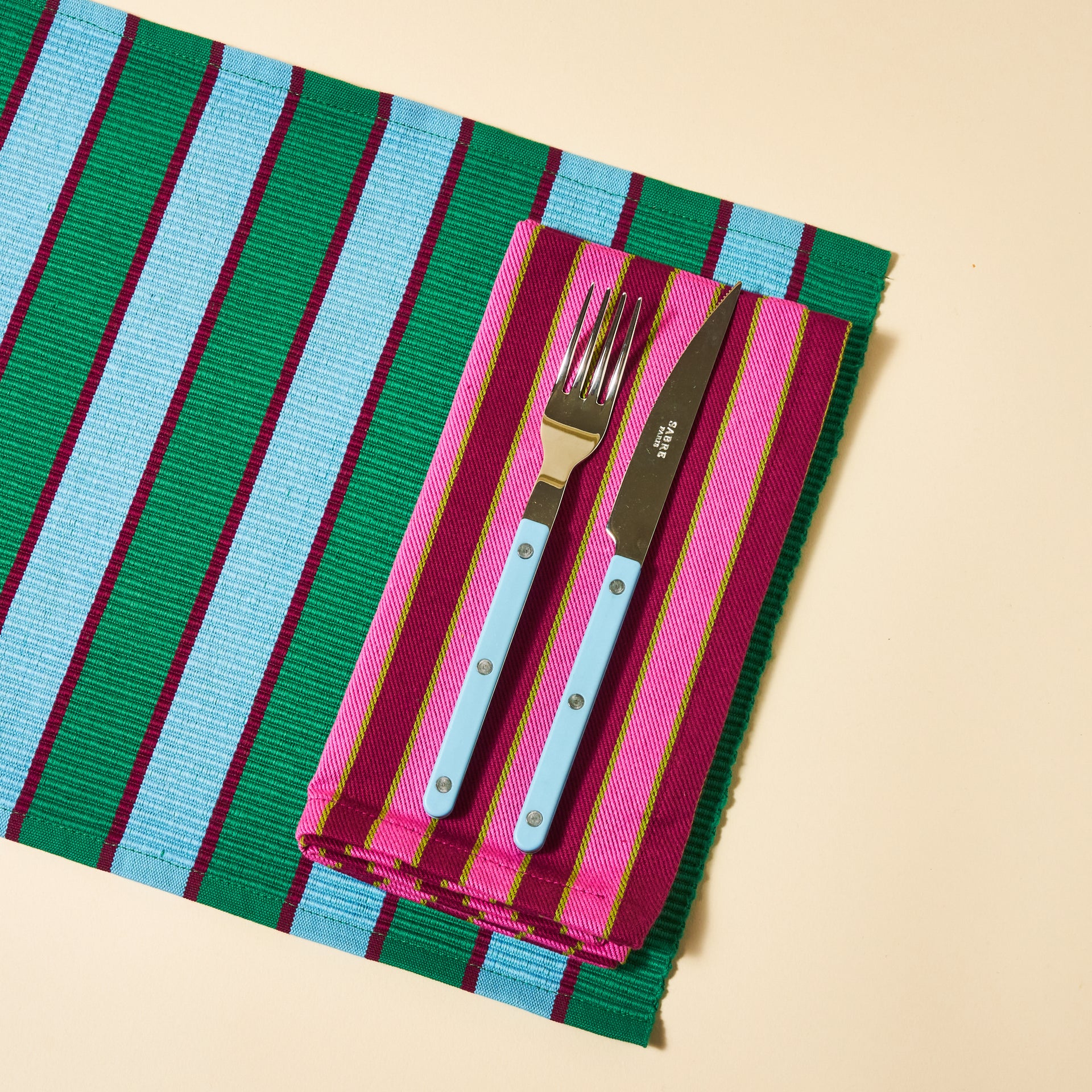 The latest & greatest from Dusen Dusen for your dinner table. This set of napkins comes with four different mix-and-match stripes to establish that you're someone who hosts — but doesn't mind if the table gets a little messy. 100% cotton and machine washable.
Designed by Dusen Dusen in Brooklyn

Mixed Set of 4 includes once of each napkin.
20" x 20"
100% cotton. Made in India.
Machine wash cold and tumble dry low. Iron as needed.