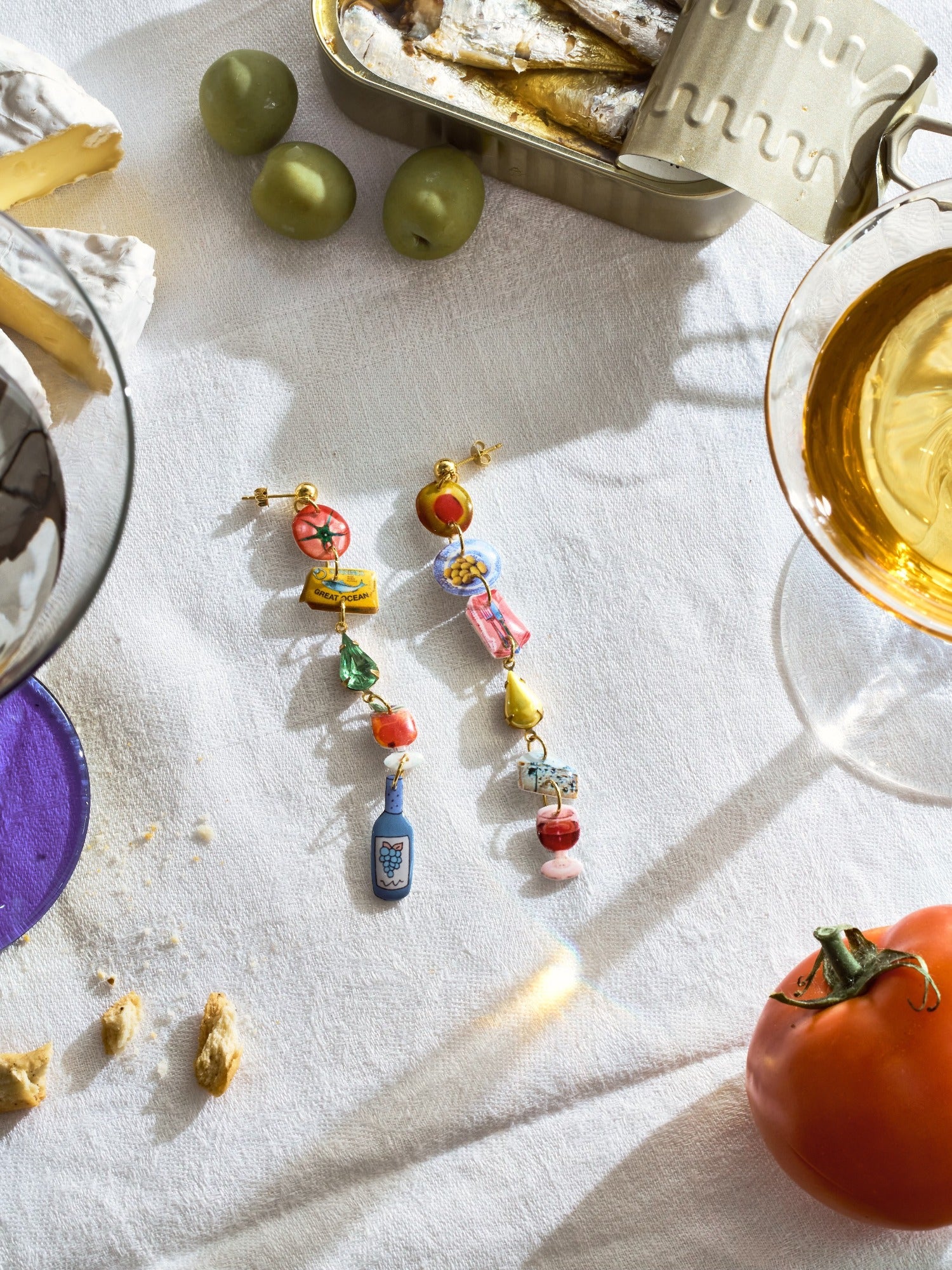 Aperitivo Hour Set - Big Night x Haricot Vert Earrings
by Big Night
Is there anything better than that Aperitivo Hour feeling? We think not, which is exactly why we wanted to to be able to wear it. 
These earrings are part of our limited-edition collaboration with Haricot Vert, a collage dreamworld inspired by all things scissors can cut out. We're honored to be the very first shop to carry their wearable poetry, handmade in Greenpoint, Brooklyn — and you'll find the Aperitivo Hour Set only at Big Night.

Each earrings set is made with Haricot Vert's signature picto-charms, mixed vintage components, and hypoallergenic hardware. Length: approx 4.75".