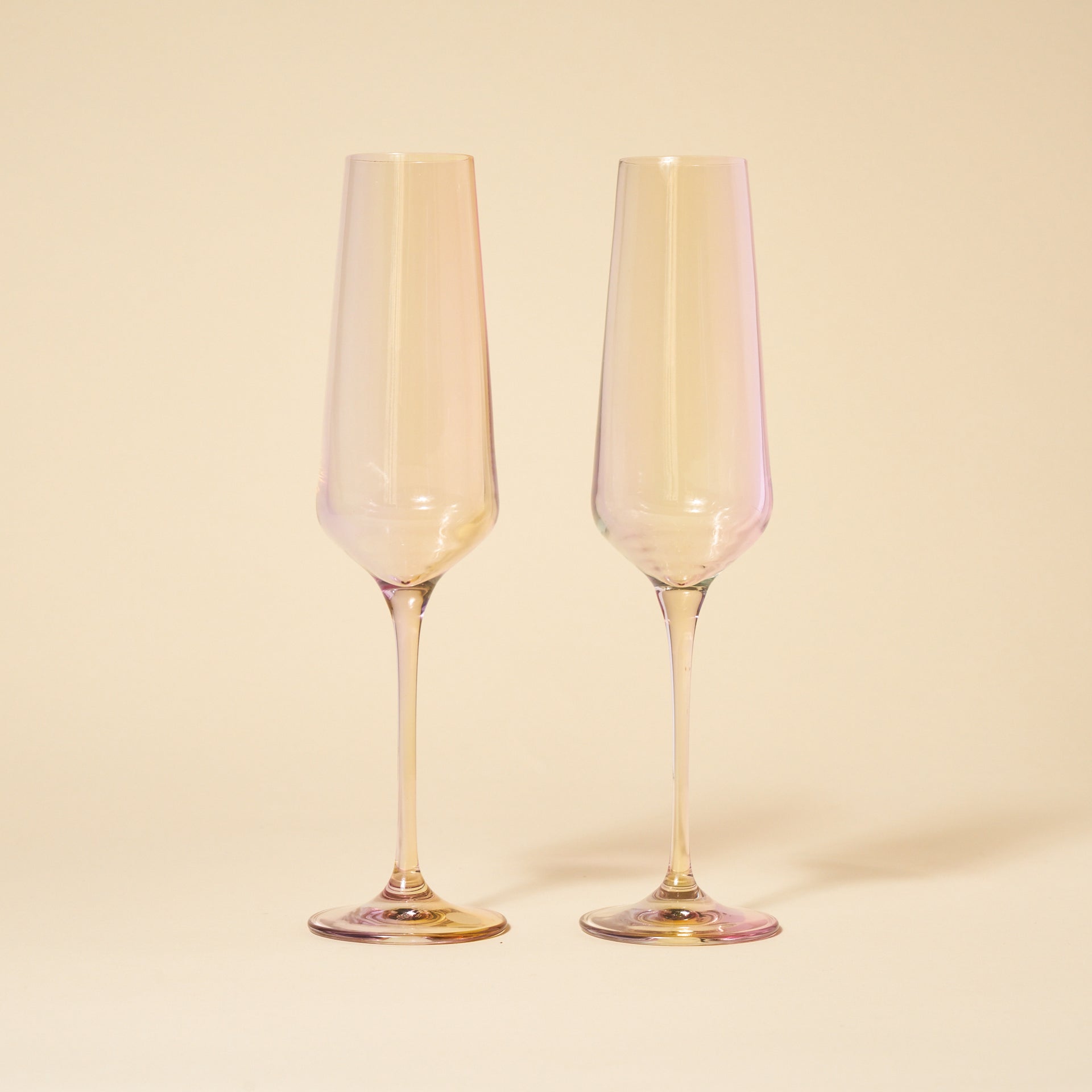 Estelle Iridescent Flutes (Set of 2)
by Estelle
These iridescent flutes — a new addition to the Estelle glassware line — are simply stunning. Founded by Stephanie Hall, Estelle Colored Glass is inspired by her grandmother, who loved to scour antique shops across South Carolina for colored glass. 
Set of 2 h

and-blown colored glass made by 

glass artisans in Poland

9.8 inches tall x 2.5 inches wide
10 ounces
Hand wash only.