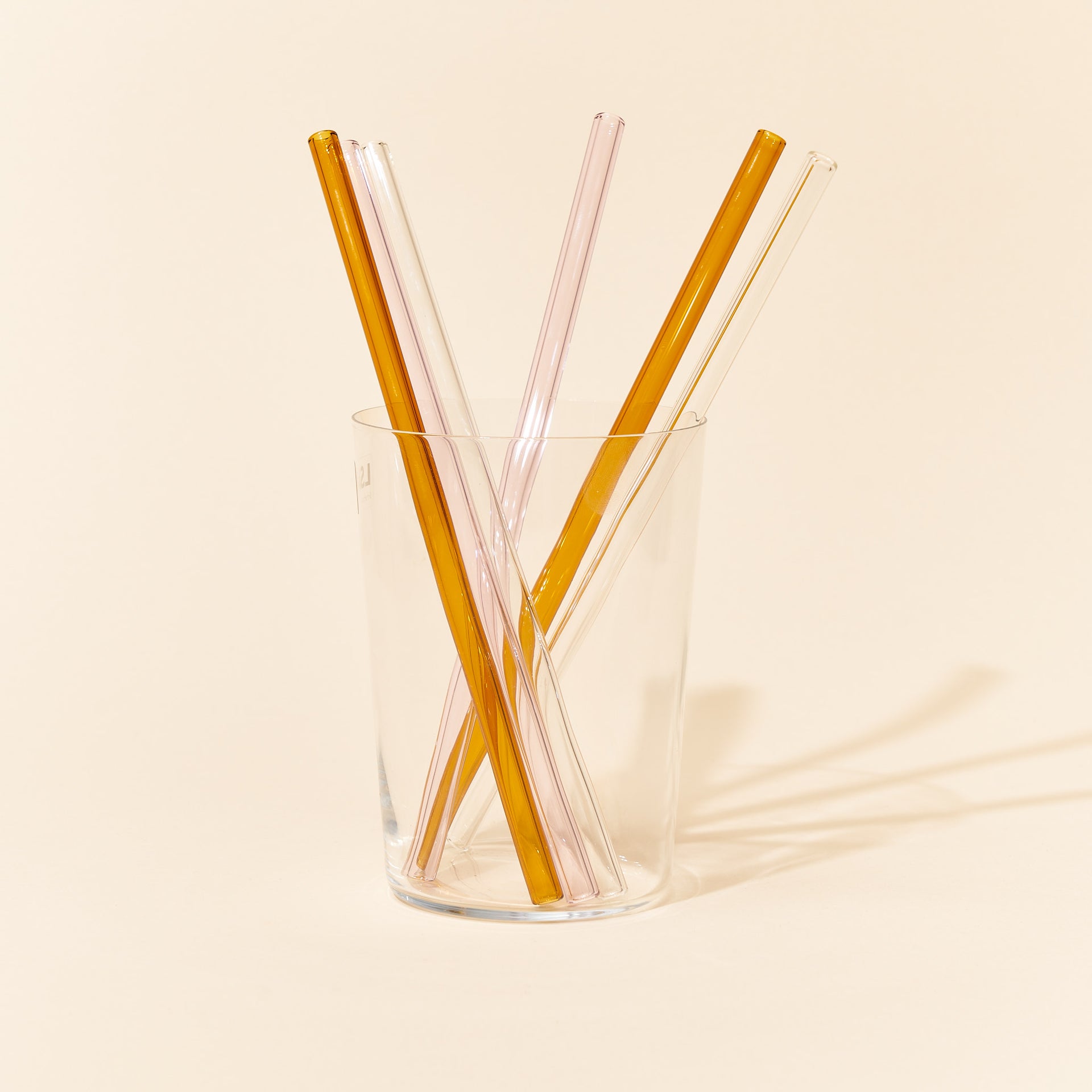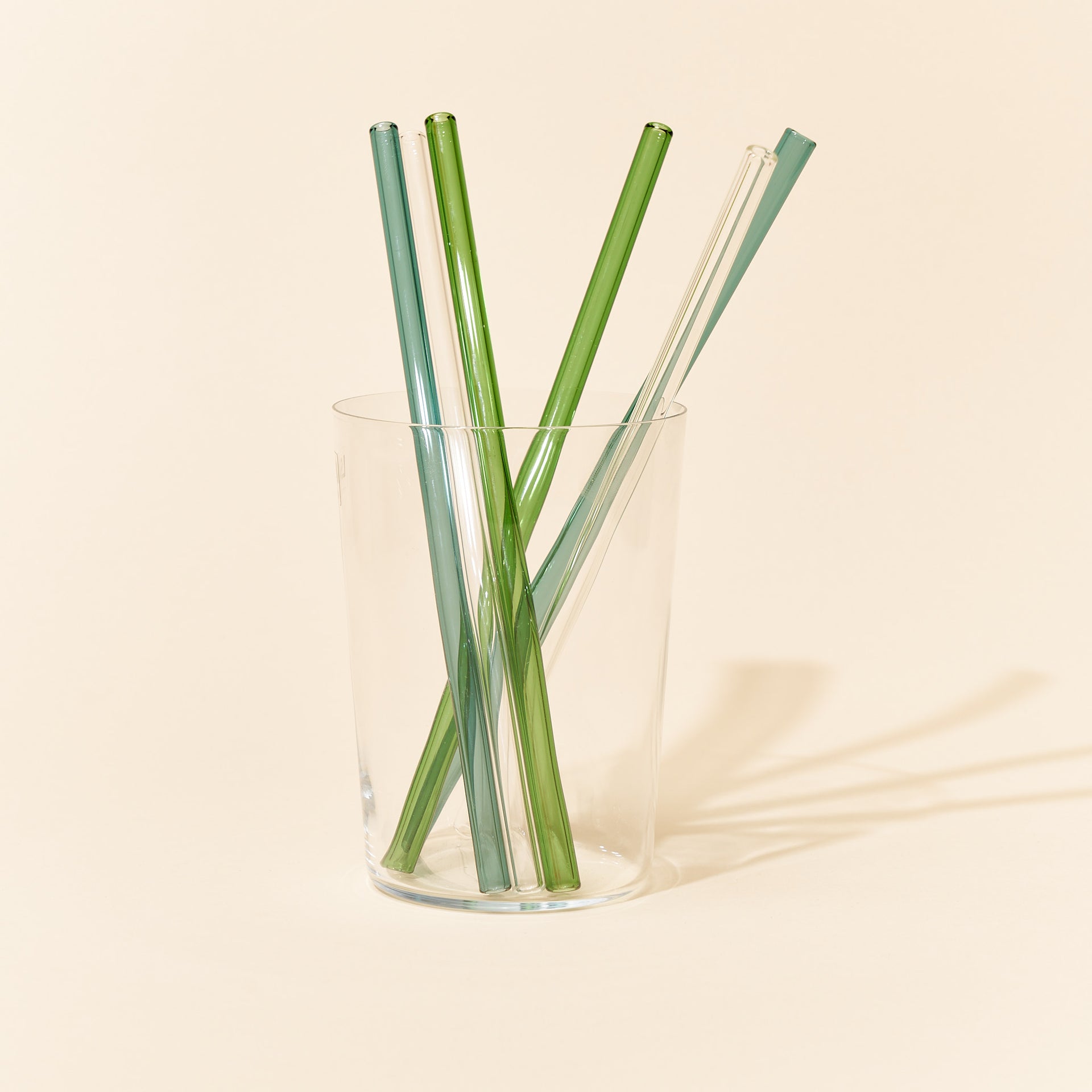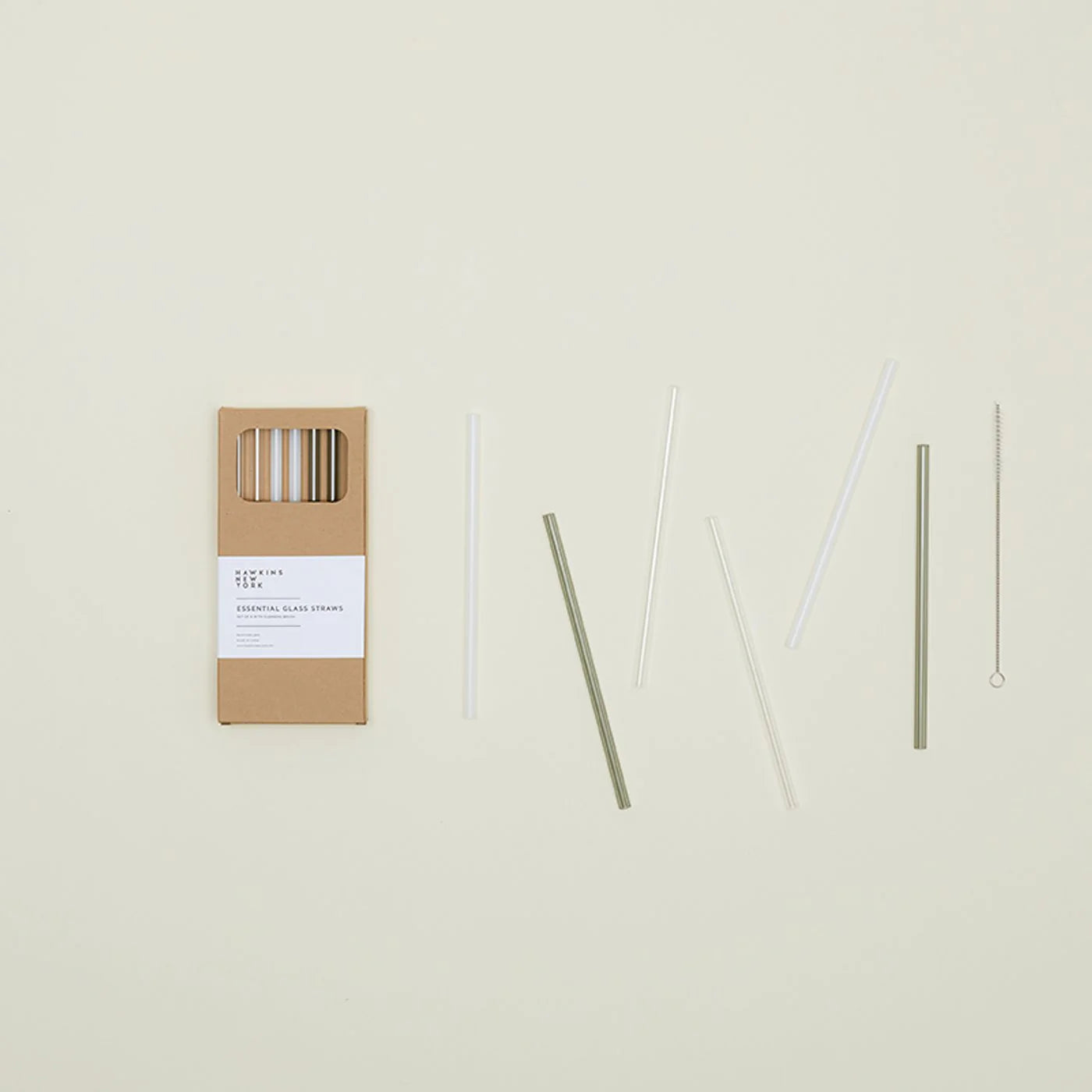 A set of 6 borosilicate glass drinking straws in your choice of three color tones, so you can slurp iced coffee or nurse a lemonade with a satisfying clink. Rinse and reuse (with the handy scrubby brush they come with!) and cross one more thing off the list of stuff that's head
100% borosilicate glass.
Dishwasher Safe, cleaning brush included.