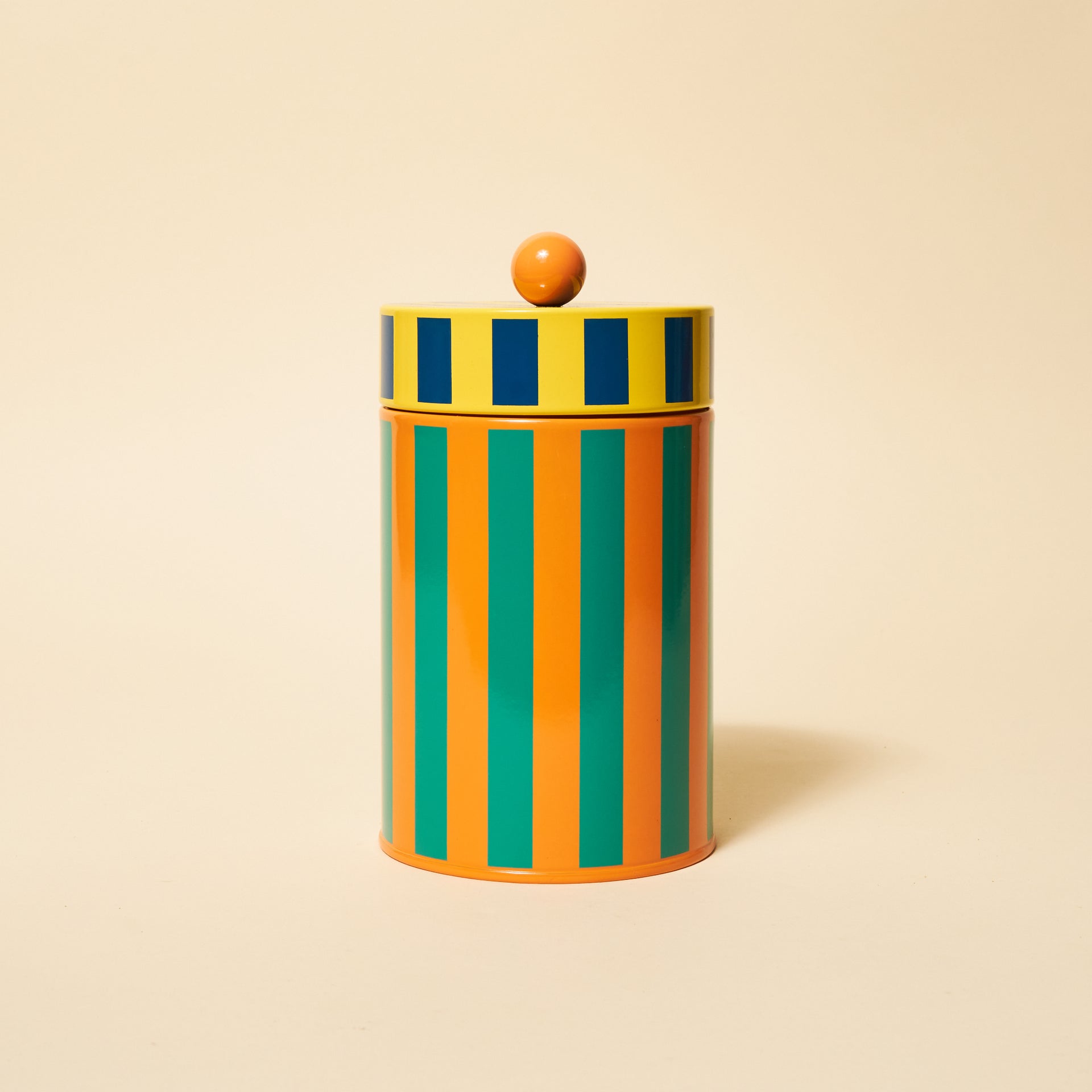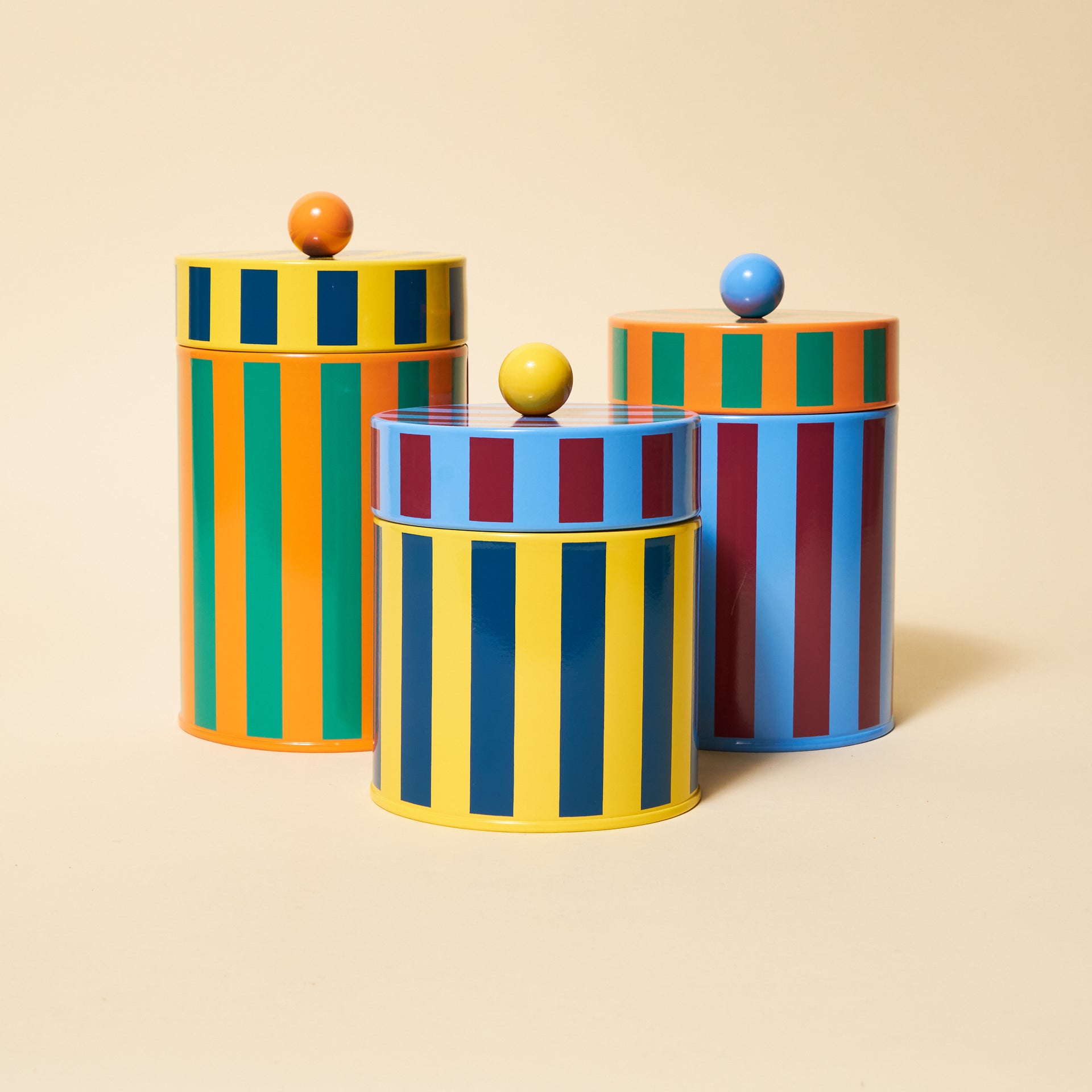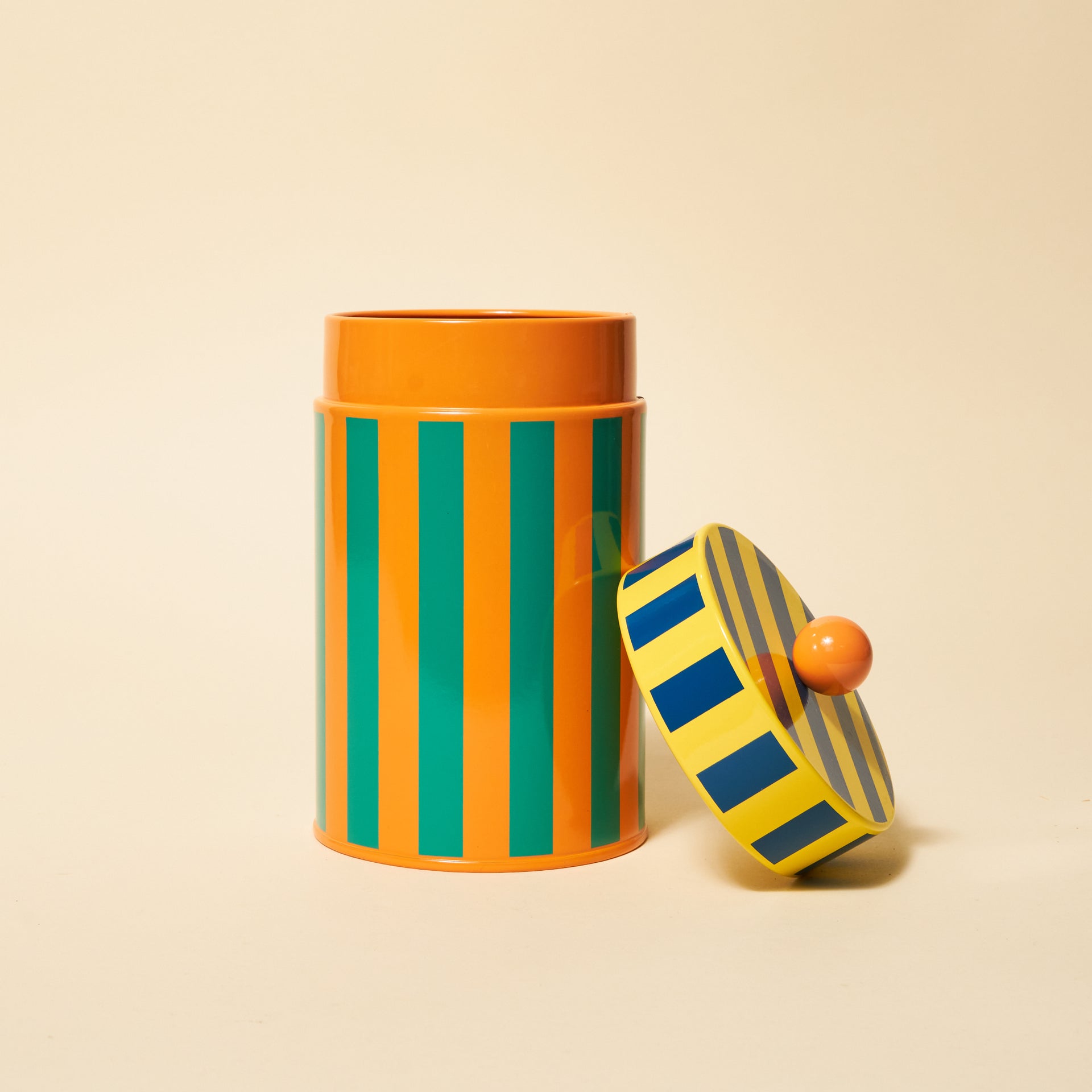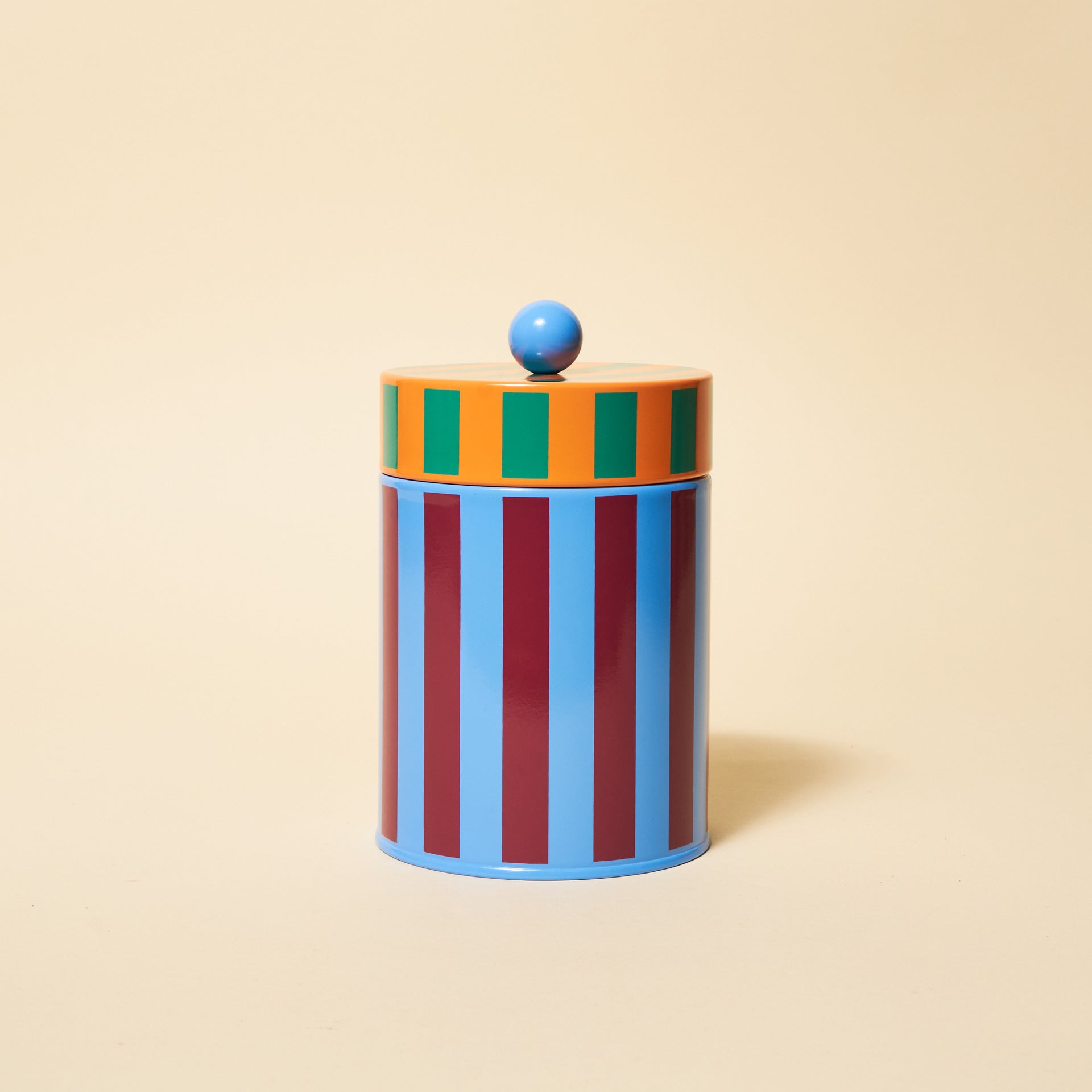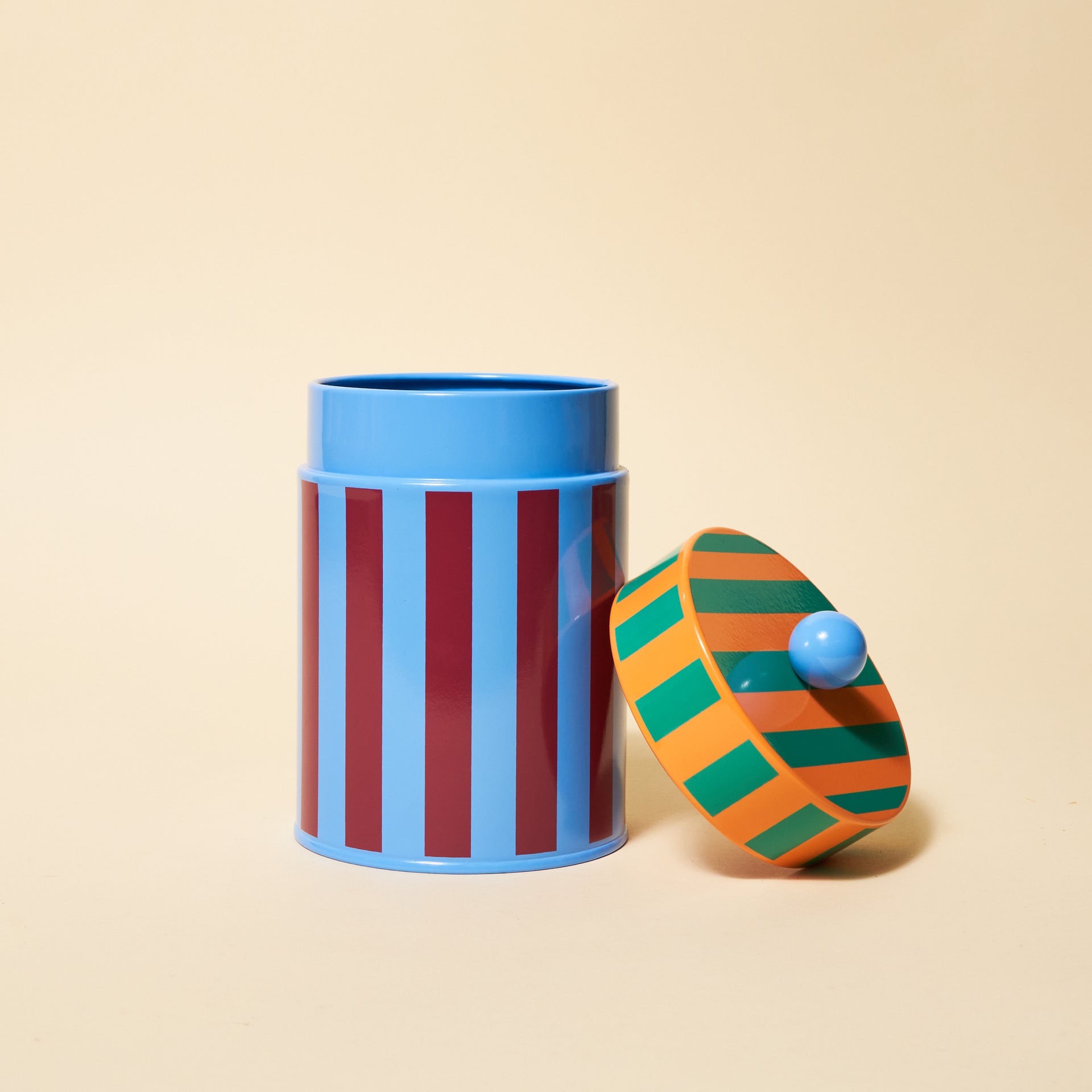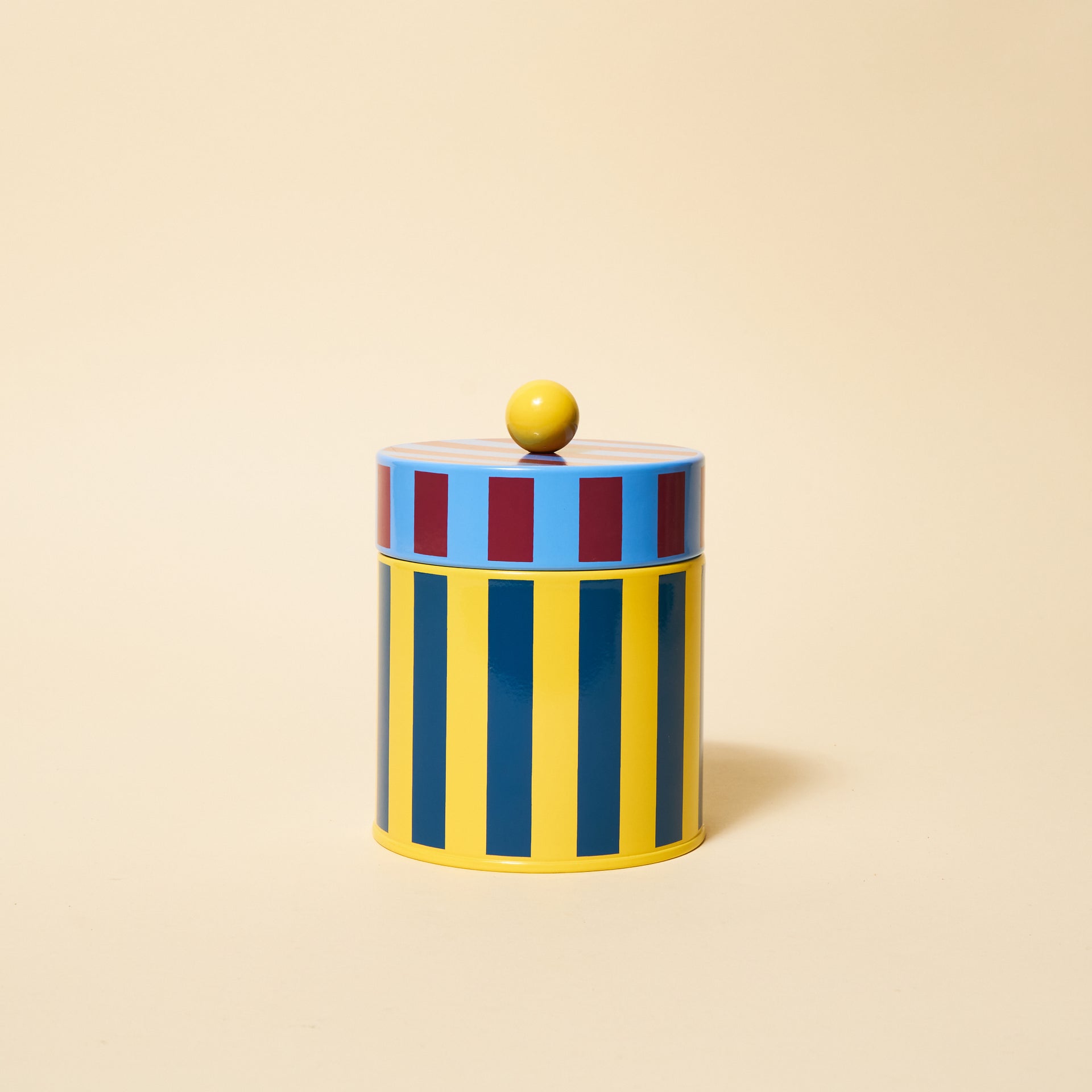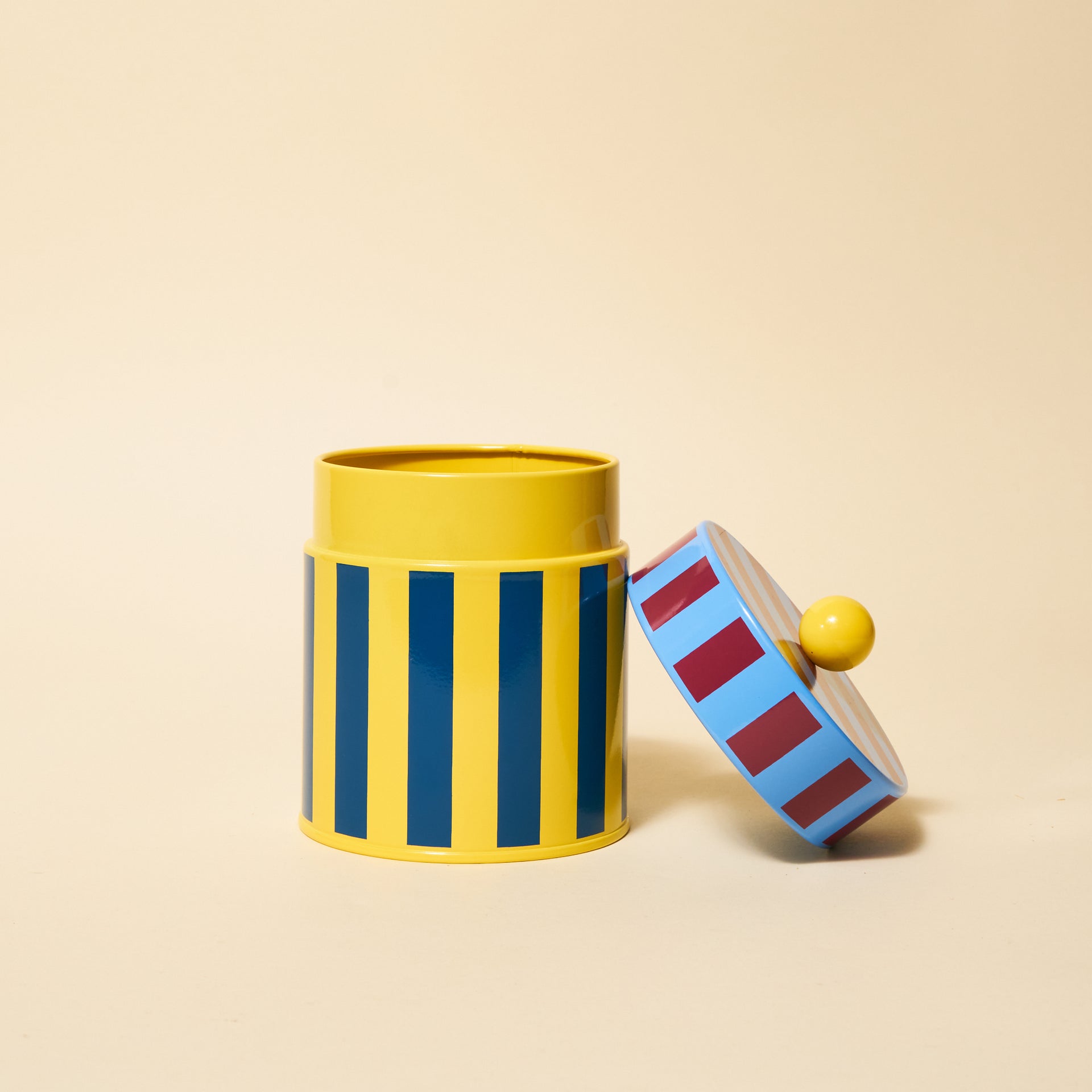 Your cookies have been waiting for these canisters! The sweetest striped containers for your pantry or powder room: rice, coffee beans, q-tips, and cotton balls just found their happiest new home. 
Short: 5.25" x 4.2" diam
Medium: 6.25" x 4.2" diam
Tall: 7.25" x 4.2" diam
Galvanized steel canisters with interchangeable lids and plastic ball handle. FDA food safe. Hand wash only and wipe dry. Do not microwave.