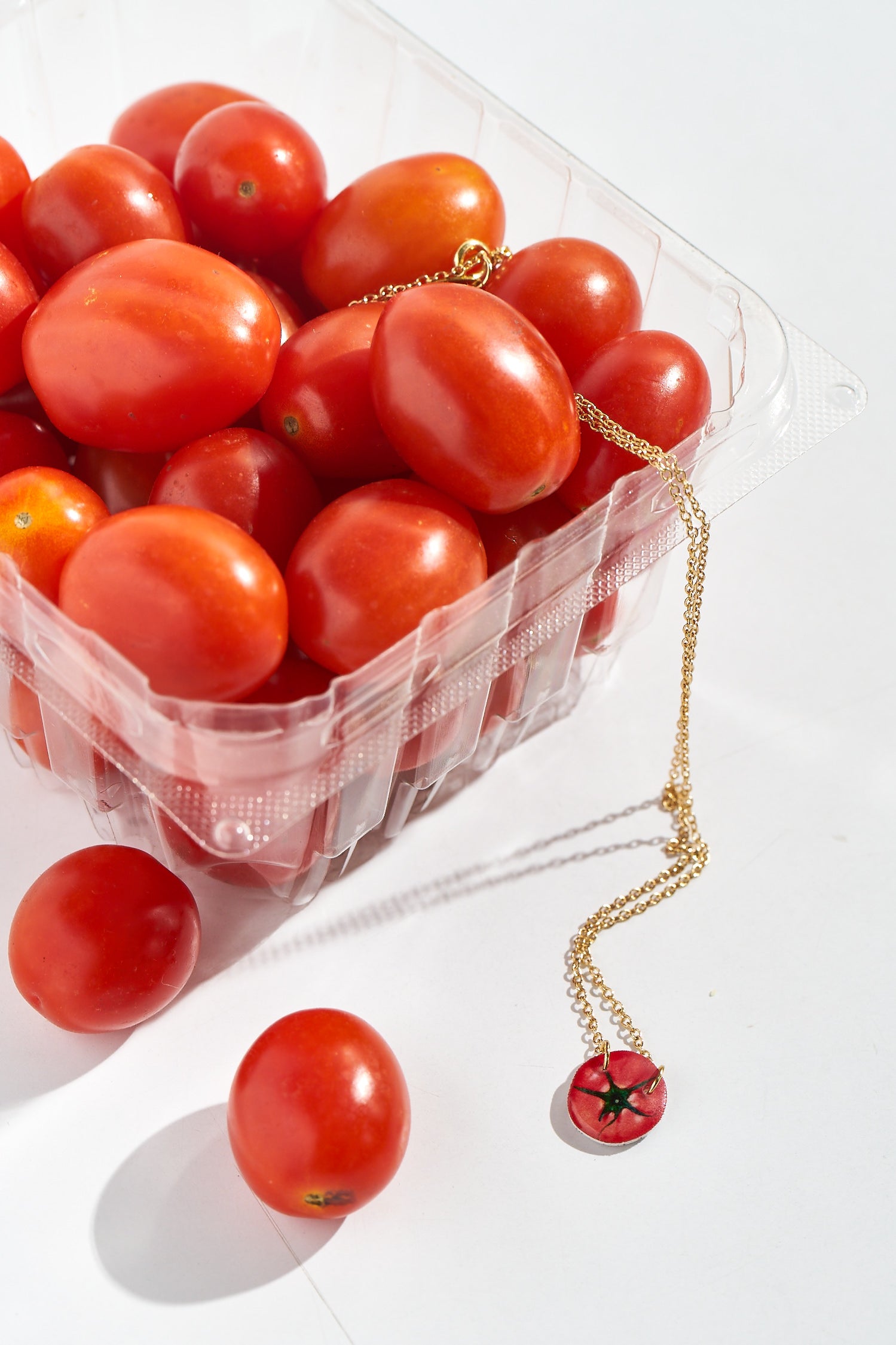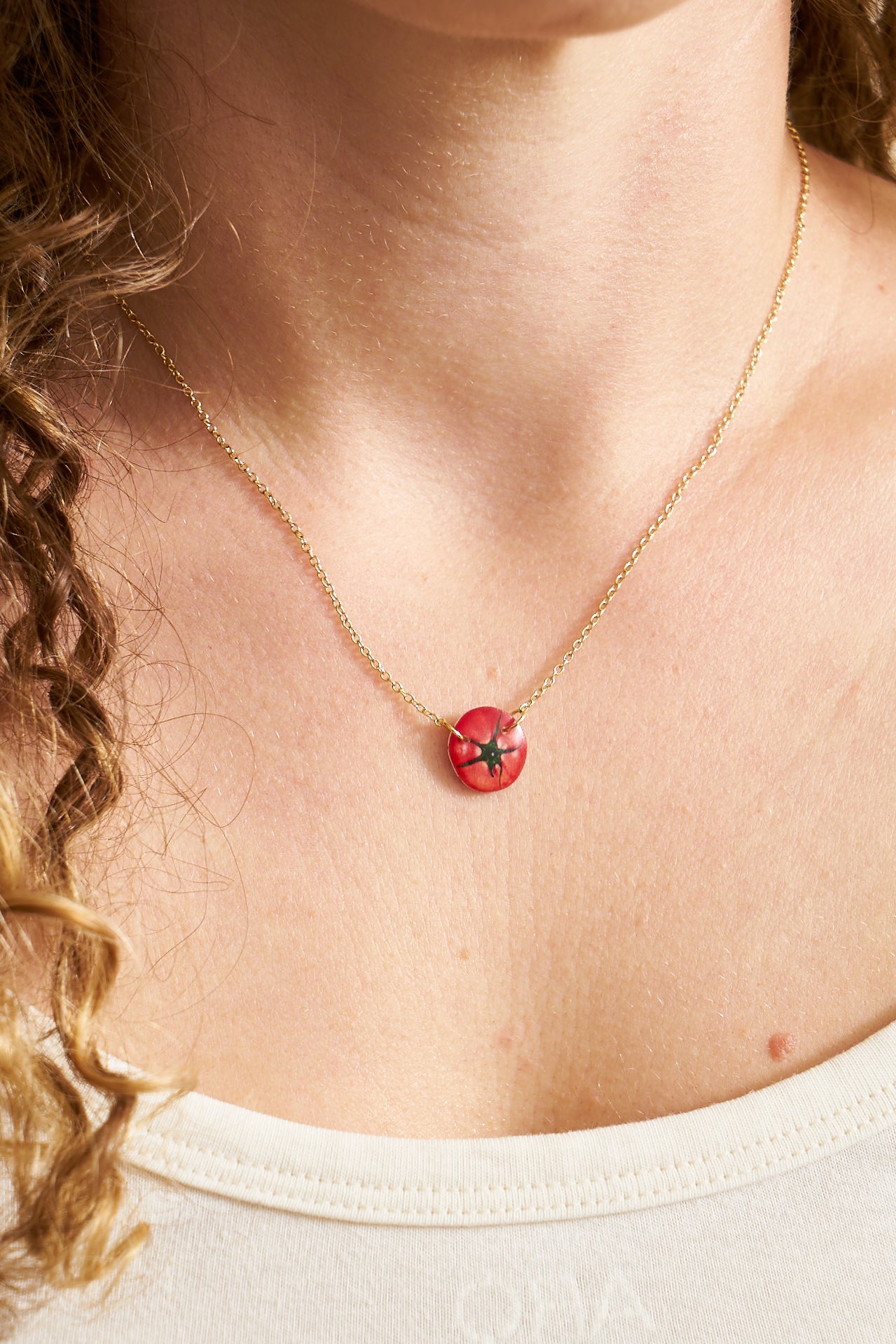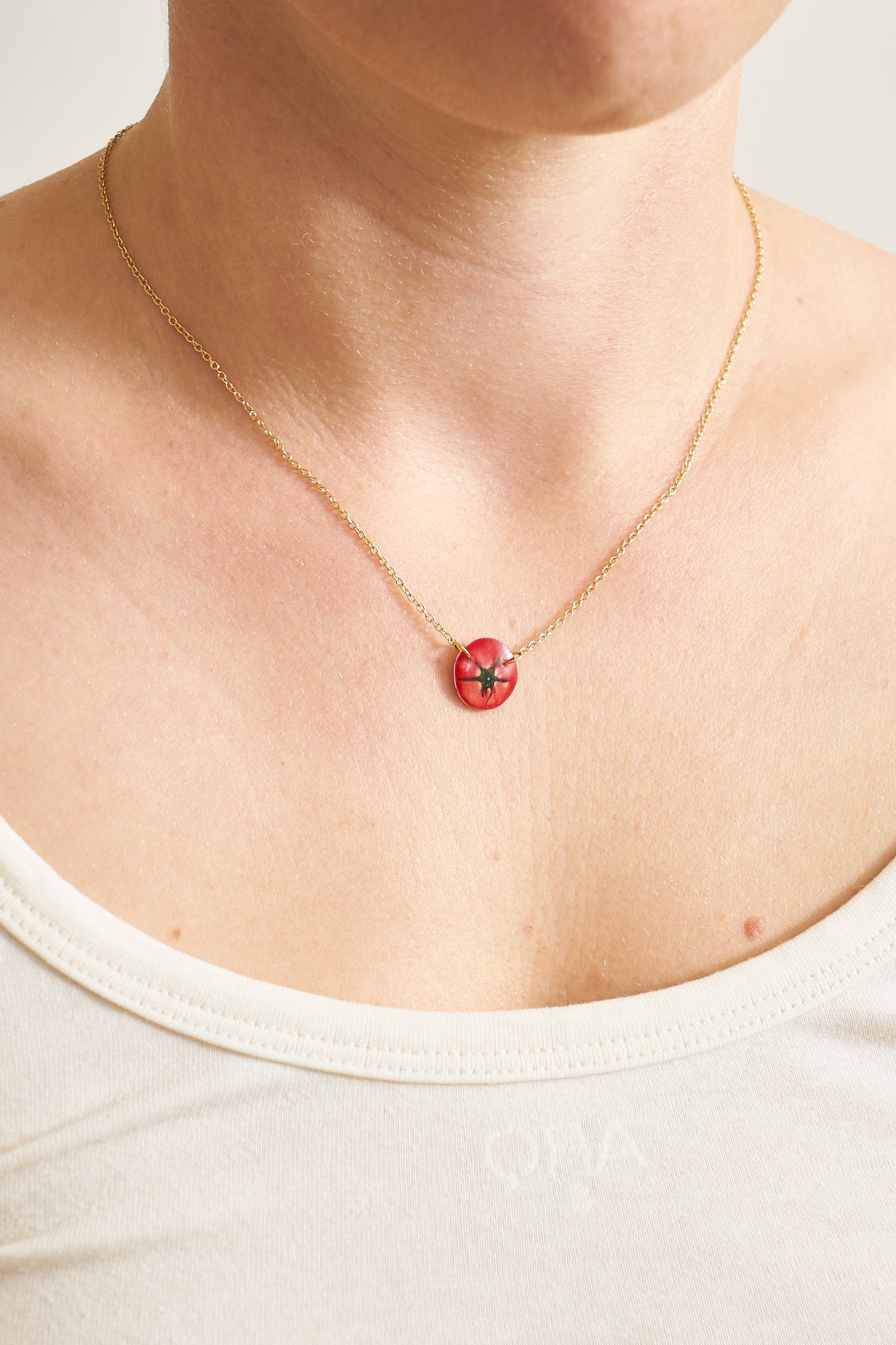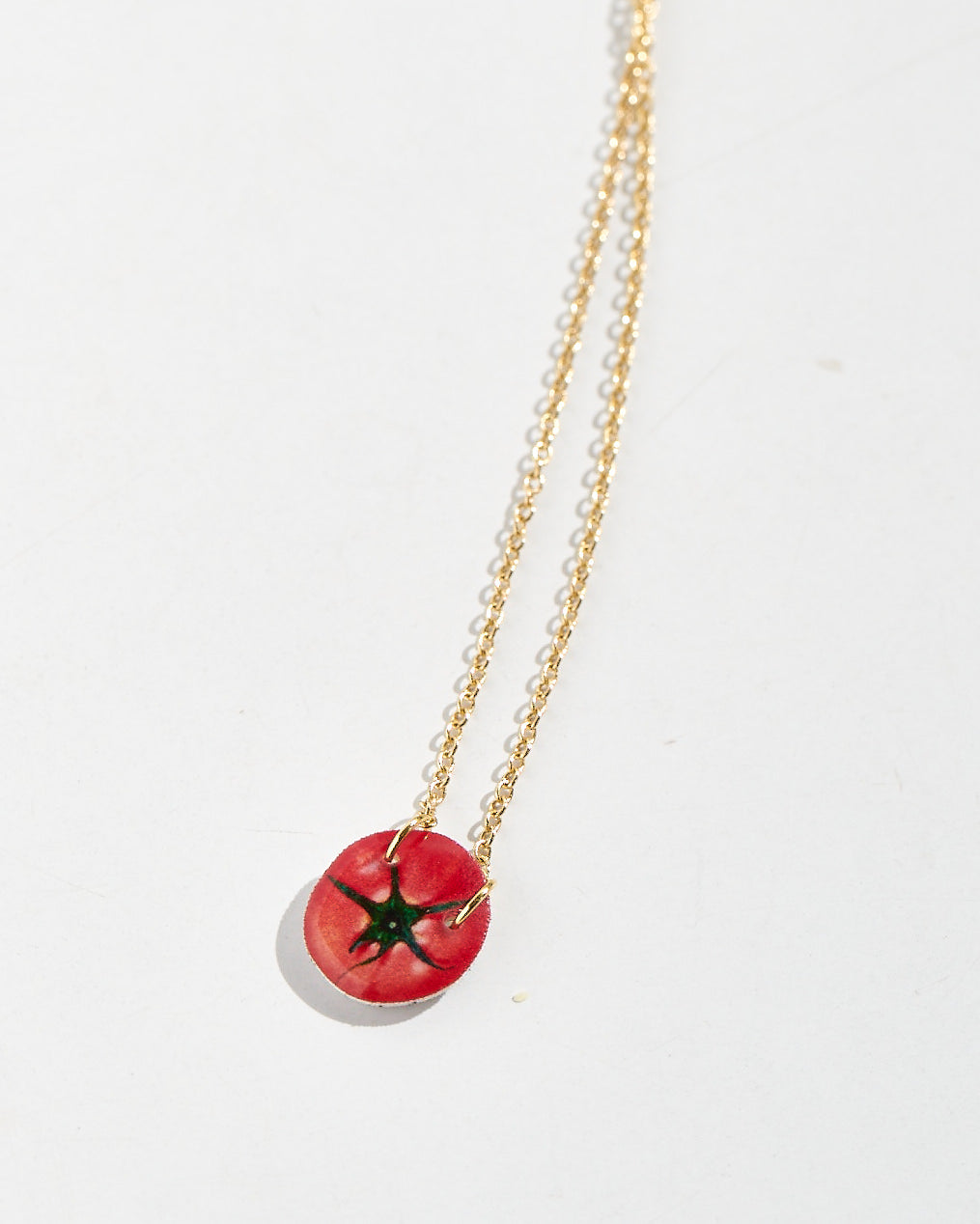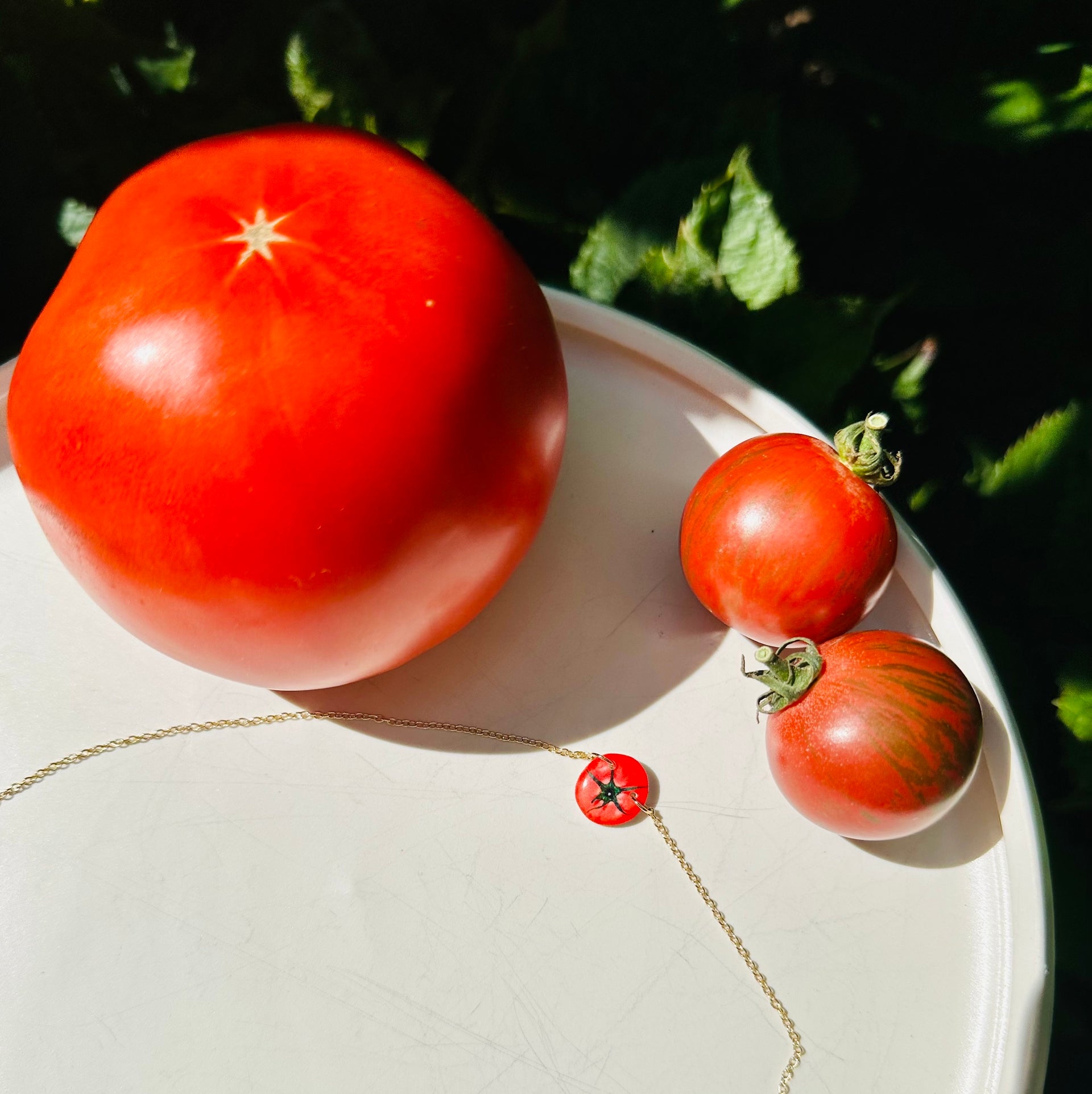 Tomato Girl - Haricot Vert x Big Night Necklace
by Big Night
For all our Tomato Girls, this one's for you: the best part of summer, in wearable form (that happens to look good in all other seasons, too).
This necklace is part of our limited-edition collaboration with Haricot Vert, a collage dreamworld inspired by all things scissors can cut out. We're honored to be the very first shop to carry their wearable poetry, handmade in Greenpoint, Brooklyn. You'll only find the Tomato Girl necklace at Big Night.
Handmade in Brooklyn.
A picto-charm pendant on a 16" (approx.), cut-to-size 14k gold-filled hypoallergenic chain with spring clasp hardware.