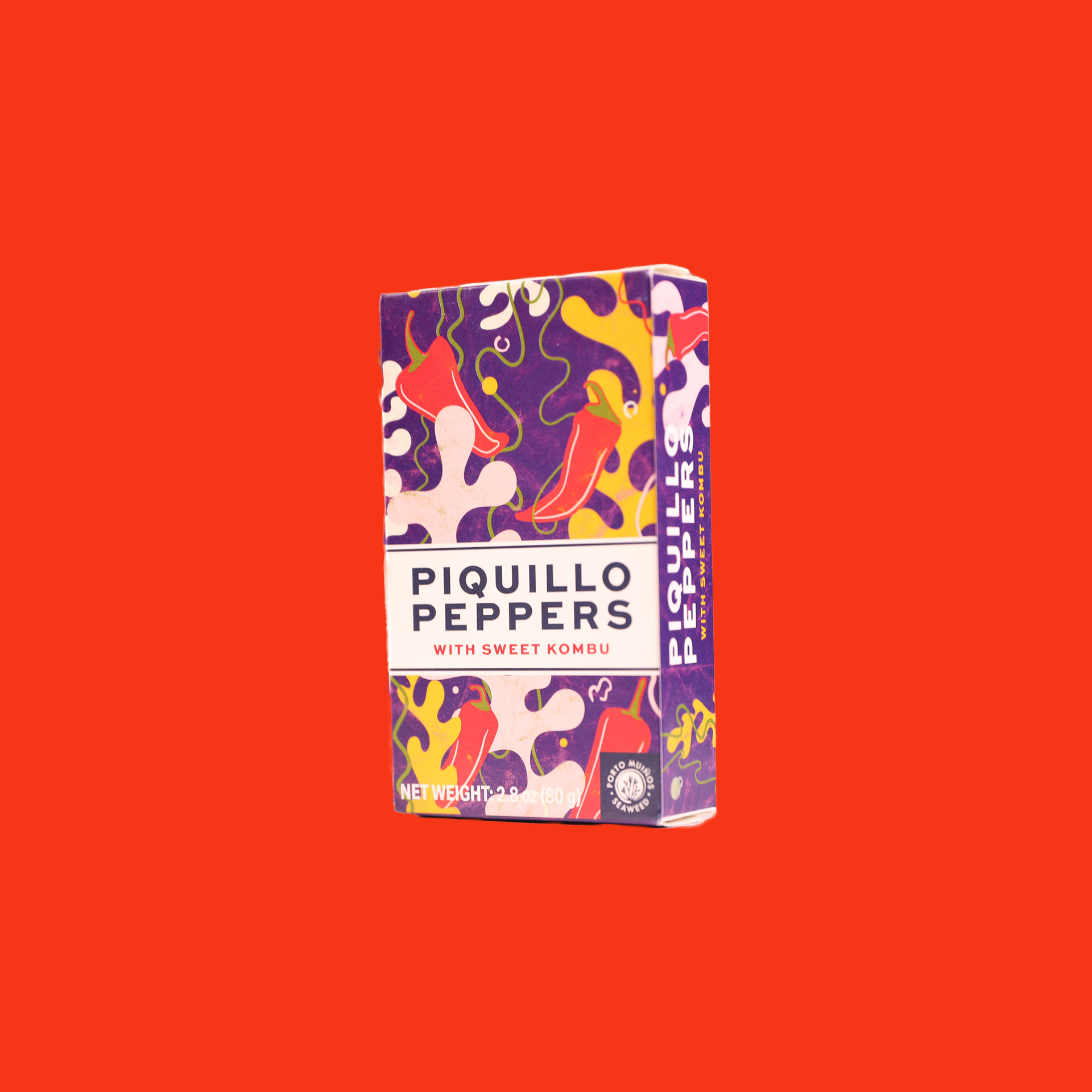 Piquillo Peppers with Sweet Kombu (Set of 2) - Porto Muinos
by Porto Muinos
Piquillo peppers are one of the traditional sides to go along with a spread of conservas, and these have a little seaweed spin. Plus, why should fish-eaters have all the tinned fun?
Made in Spain. Ingredients: piquillo peppers (52%), extra virgin olive oil (16%), sunflower oil, garlic (8%), sweet kombu (Saccharina latissima) (7%) and salt.