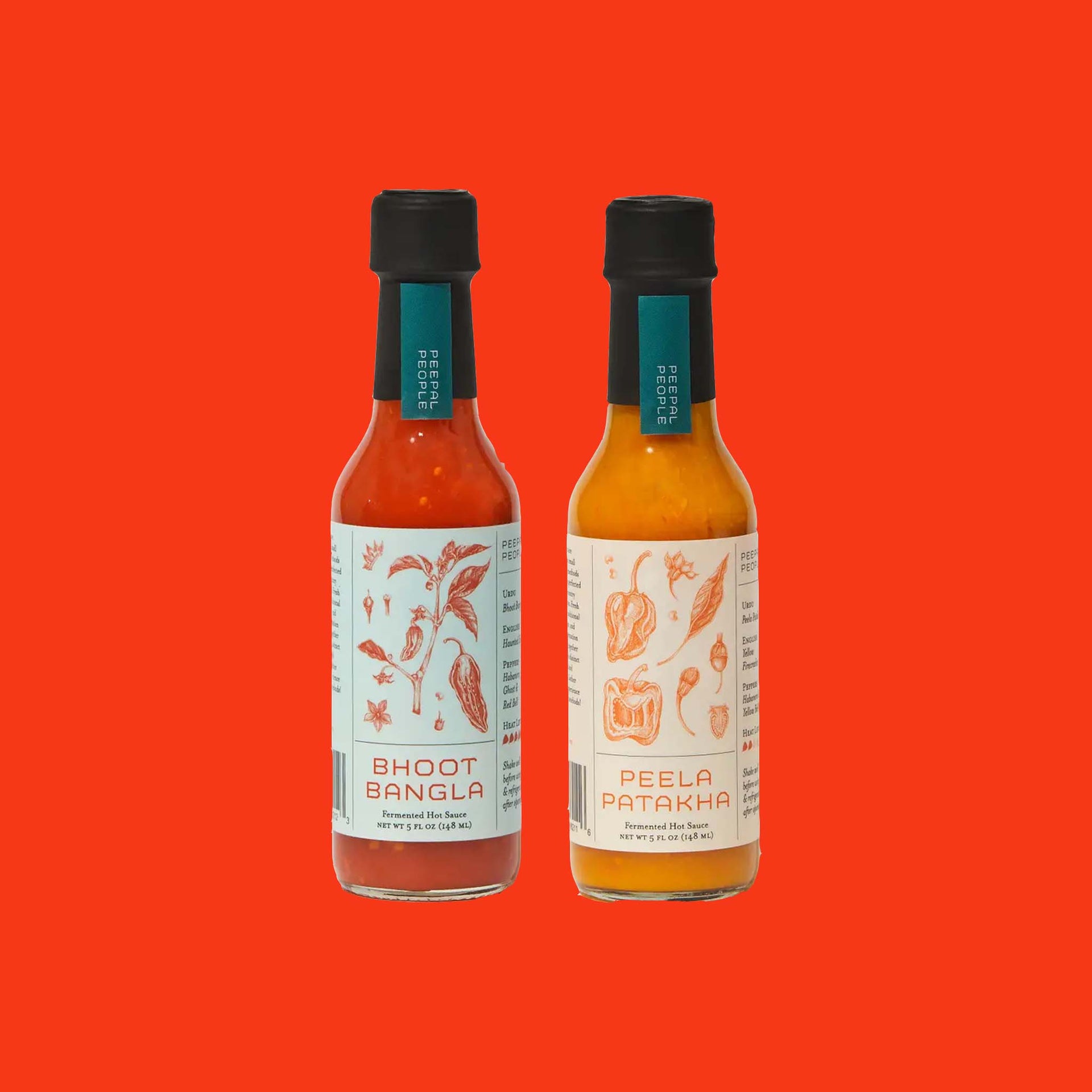 Founders Alyzeh and Ahmer, born in Pakistan, grew up eating spicy condiments with every meal. After moving to America, they noticed a lack of South Asian flavors represented in sauce aisles, and were inspired to fill that gap by bringing the flavors they grew up with to a familiar American form. 
Peela Patakha is the most versatile of their sauces, with habanero peppers balanced with sweet bell peppers and earthy turmeric, while 
Bhoot Bangla has copious amounts of garlic and Kashmiri mirch, alongside the delayed burn of ghost peppers -- one dab will do ya.