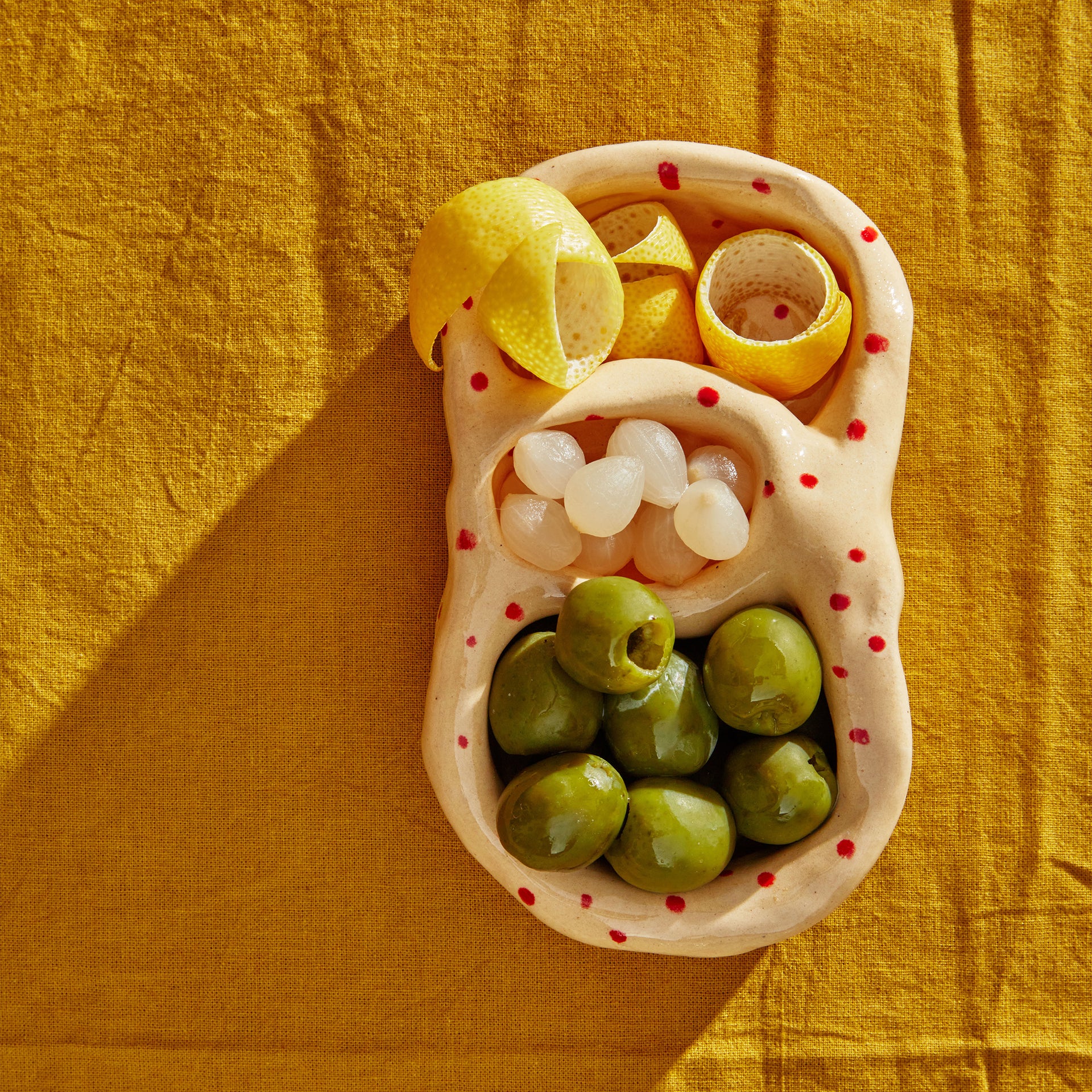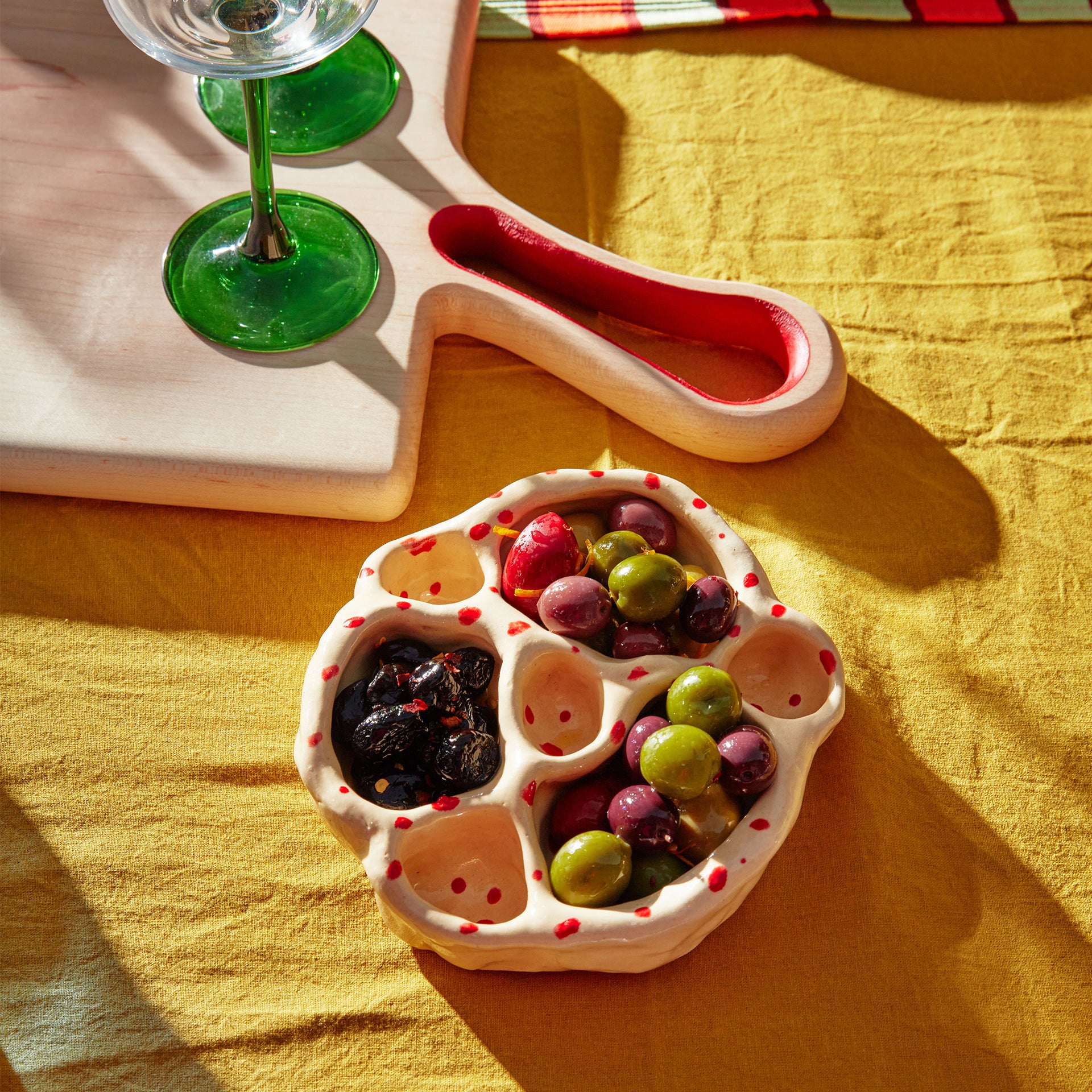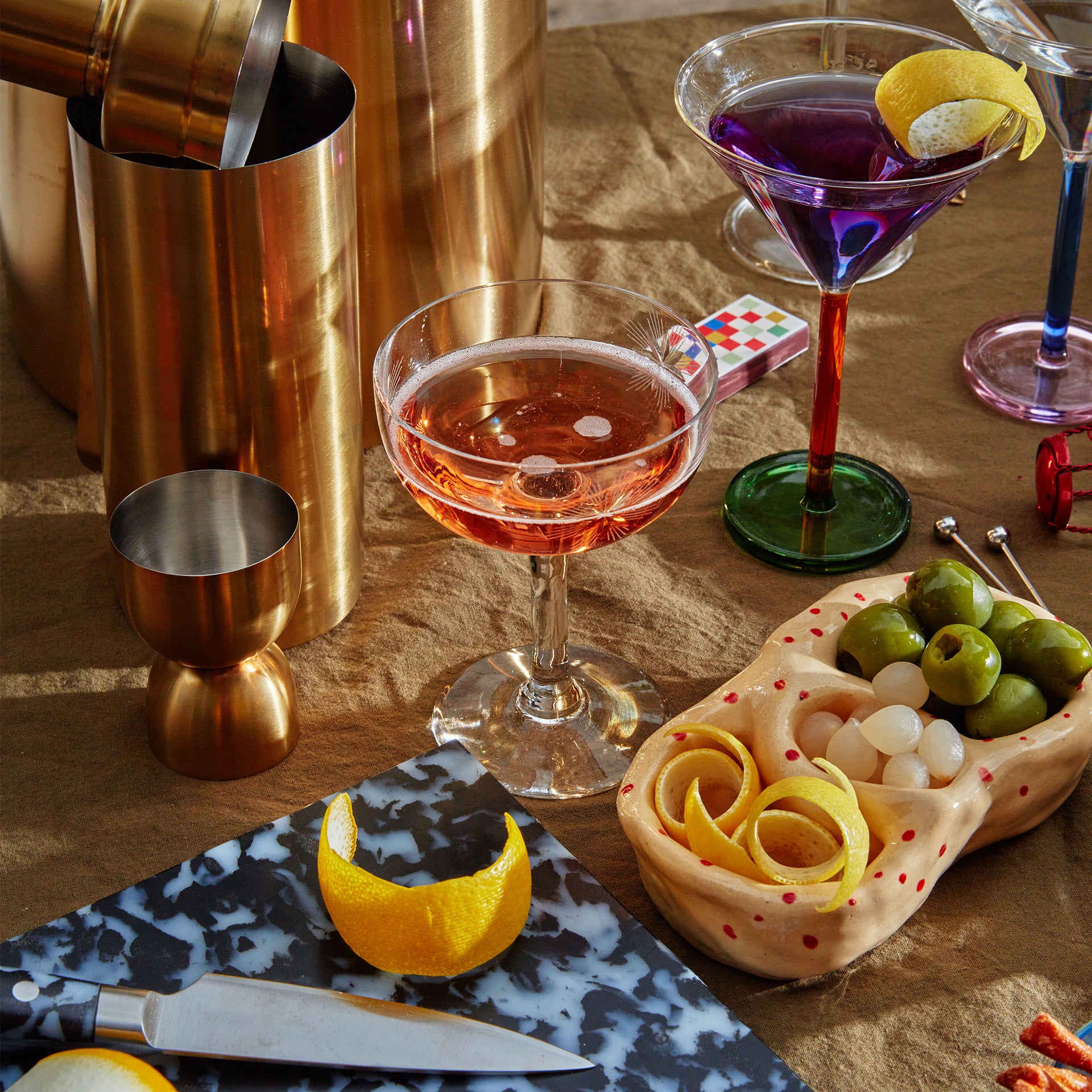 The absolute perfect way to serve your olives (and many more snacks and/or garnishes, for that matter). These one-of-a-kind ceramics, with space for both your olives and olive pits, are made just for us by Kelsey Malone of Busted Ceramics, in Big Night Red dotted glaze you'll only find here. Each Olive Night is unique — just one of the reasons you'll want to keep it on the table even when it's empty.
Each piece is handmade in NYC using non-toxic, lead-free, food-safe materials.

Hand wash using a gentle soap.