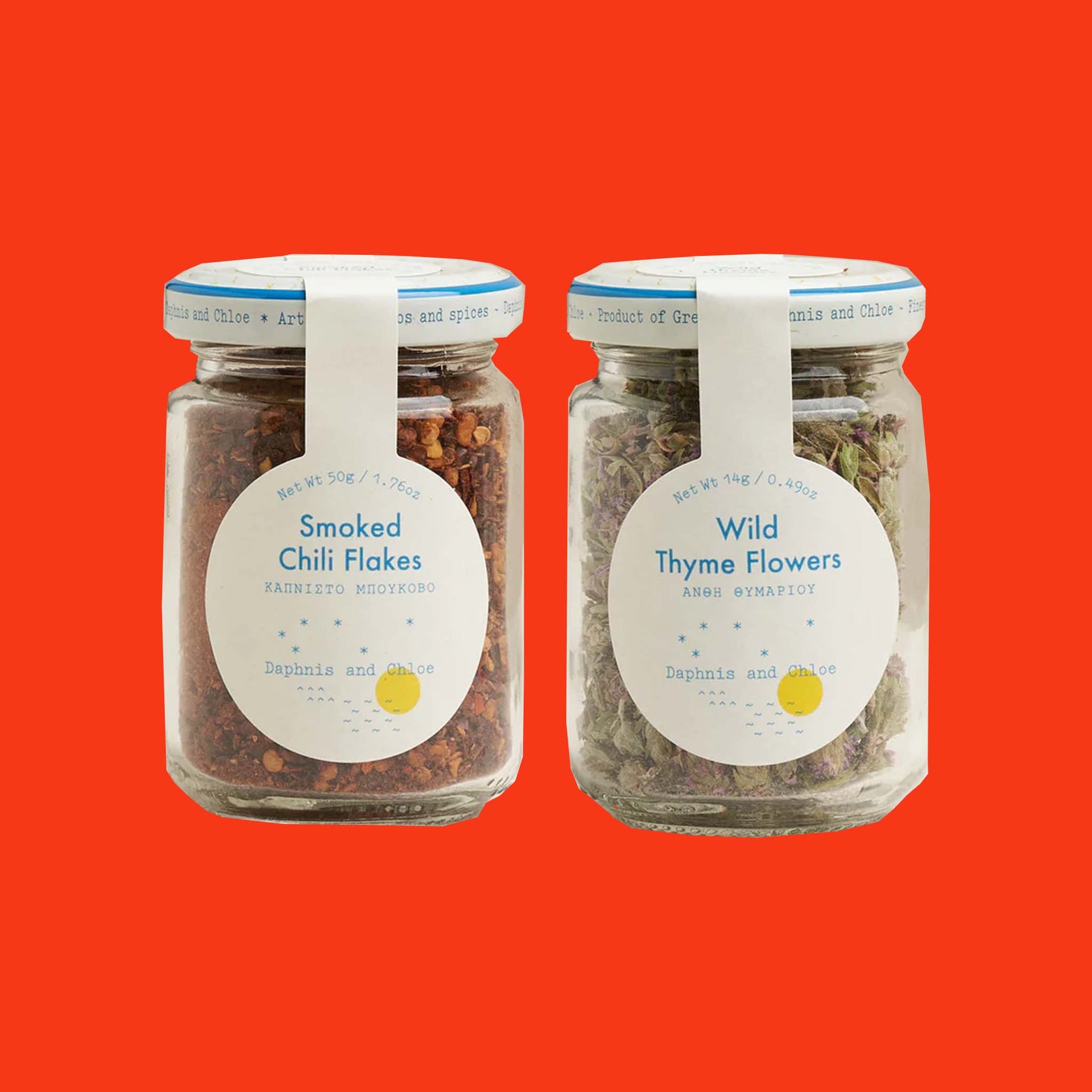 Daphnis & Chloe, based in Athens, Greece, is dedicated to sourcing Mediterranean ingredients of the finest quality from small organic family farms, and growing and packing all their herbs in Greece. Our spice duo includes two of their best jars:
Wild Thyme Flowers, a rare, wild growing Greek variety of thyme with a strong tingly, floral taste that will take your roasted potatoes to the next level. Crumble with your palms or fingers to release its potential.
Smoked Chili Flakes, a smoky, sweet slow bun, from the late-ripening hot and sweet heirloom peppers of Almopia, Greece. They are slowly dried over  birchwood, adding an exciting pop of flavor to any dish.