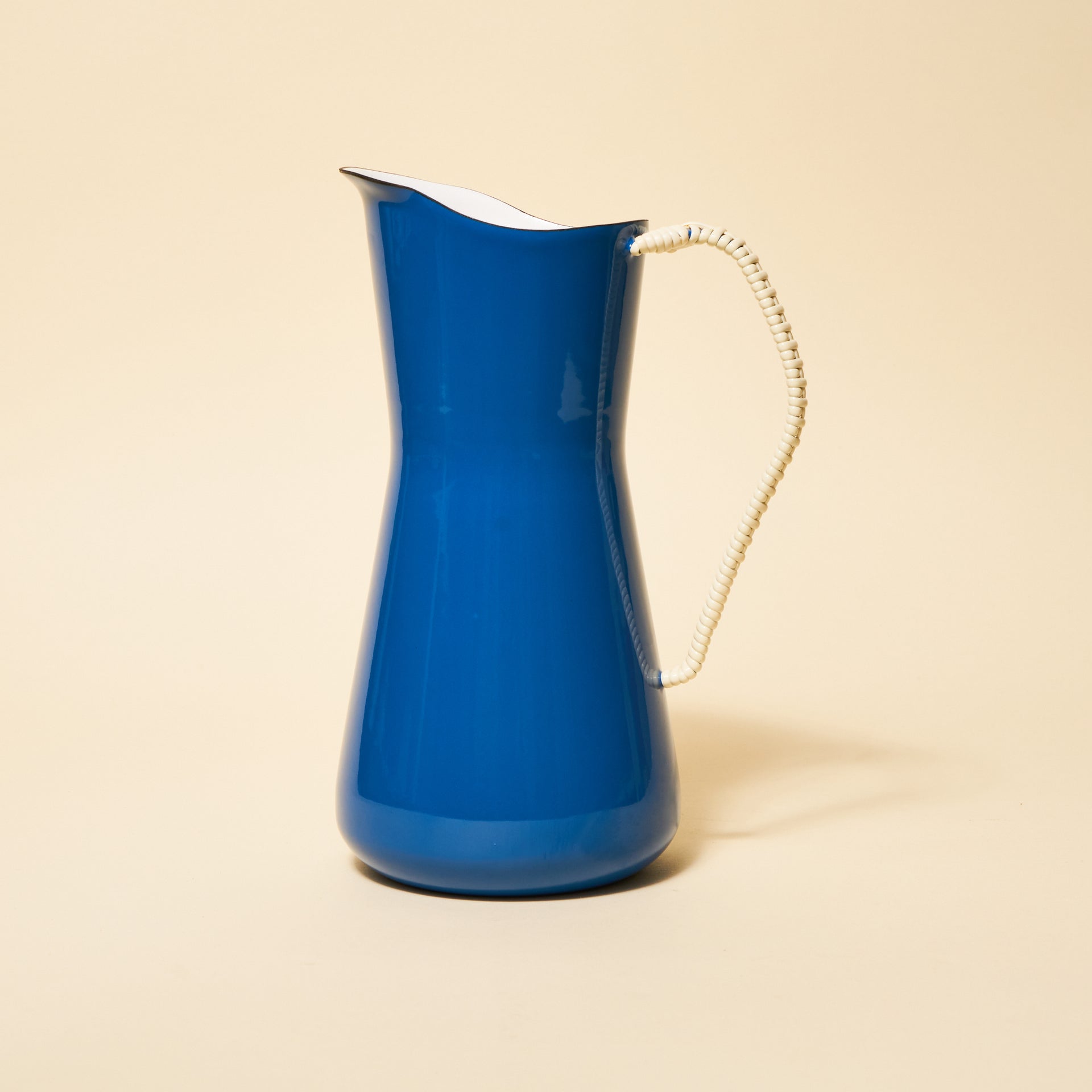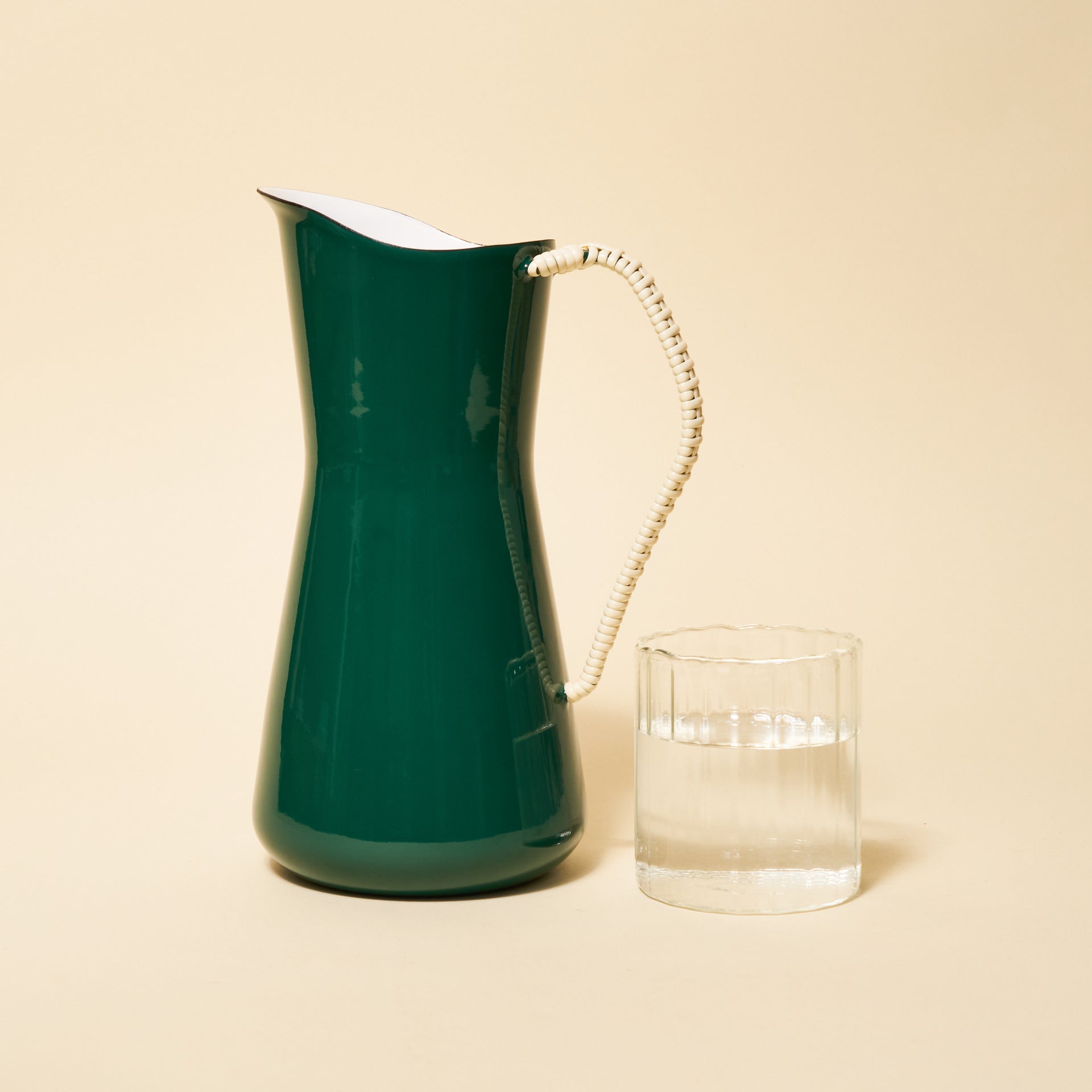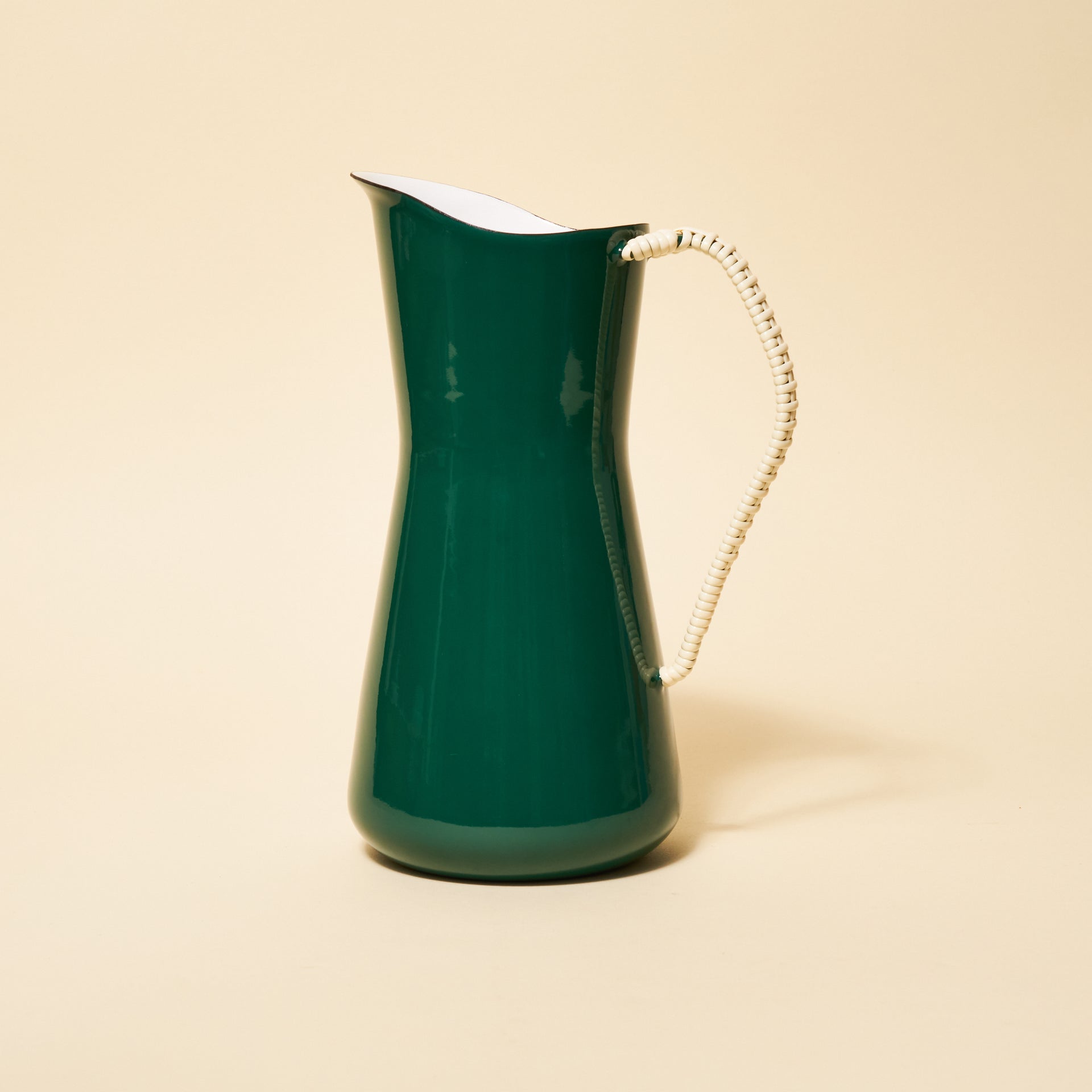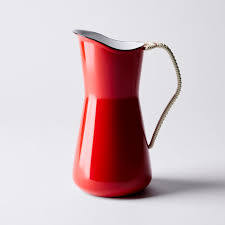 Dansk Købenstyle Wrapped Handle Pitcher
by Dansk
This pitcher has a classic shape, bright colors, and a retro-chic wrapped handle. An original design by Jens Quistgaard from 1956, it's perfect for water, cocktails, or flowers. Dansk Købenstyle pieces are the ultimate dinner & party essentials, and we're one of the only shops where you'll find them. 
Capacity: 55.5 fluid ounces
Enameled carbon steel
Handwoven, rattan-inspired wrapped handle
Hand Wash Only
Height: 9.7" Width 4.8"