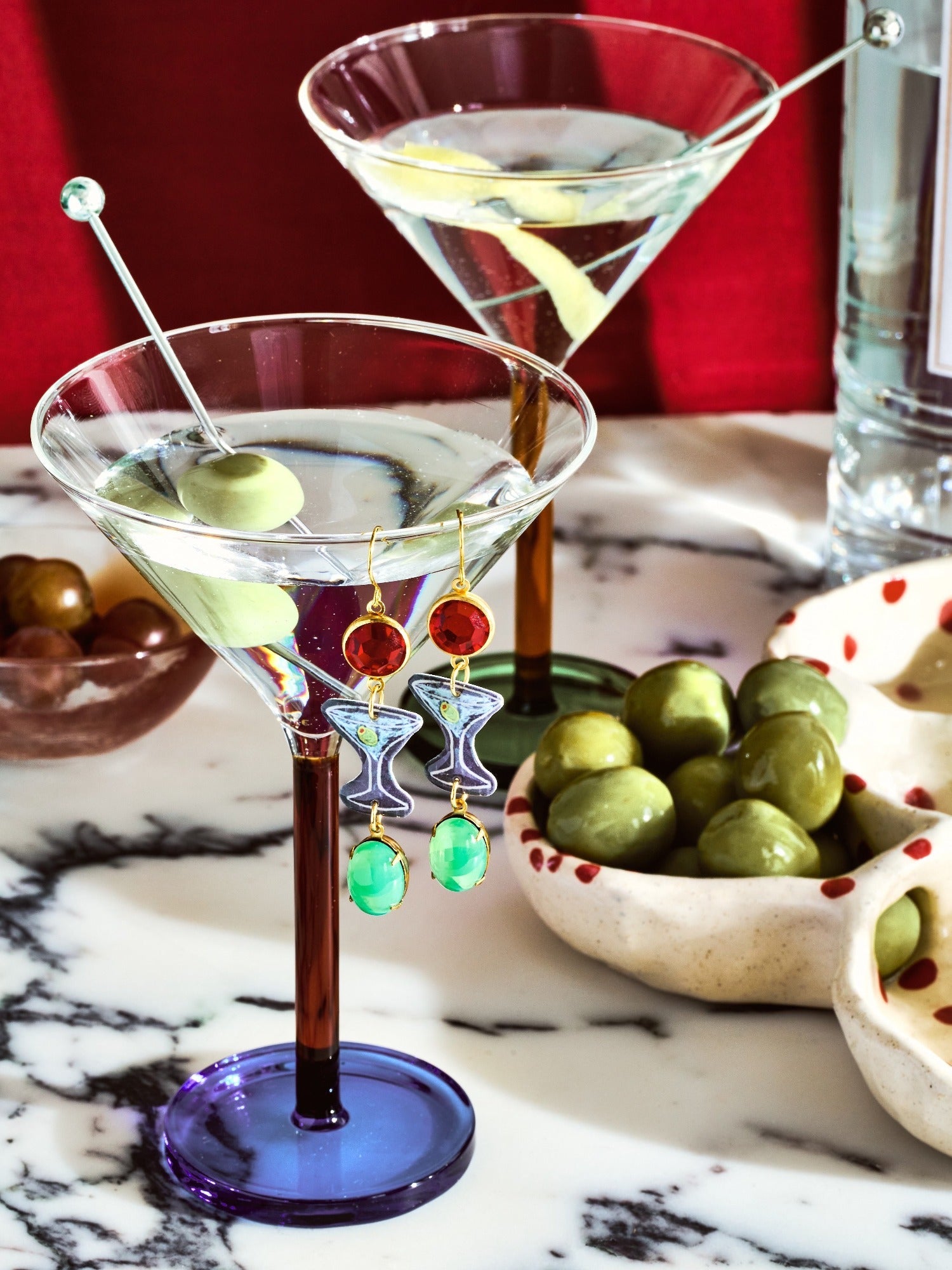 Dirty Martini Set - Big Night x Haricot Vert Earrings
by Big Night
You have strong opinions about the world's best cocktail — and the only way to order it. So do these earrings.
These earrings are part of our limited-edition collaboration with Haricot Vert, a collage dreamworld inspired by all things scissors can cut out. We're honored to be the very first shop to carry their wearable poetry, handmade in Greenpoint, Brooklyn — and you'll find the Dirty Martini Set only at Big Night.

Each earrings set is made with Haricot Vert's signature picto-charms, mixed vintage components, and hypoallergenic hardware. Length: approx 3".