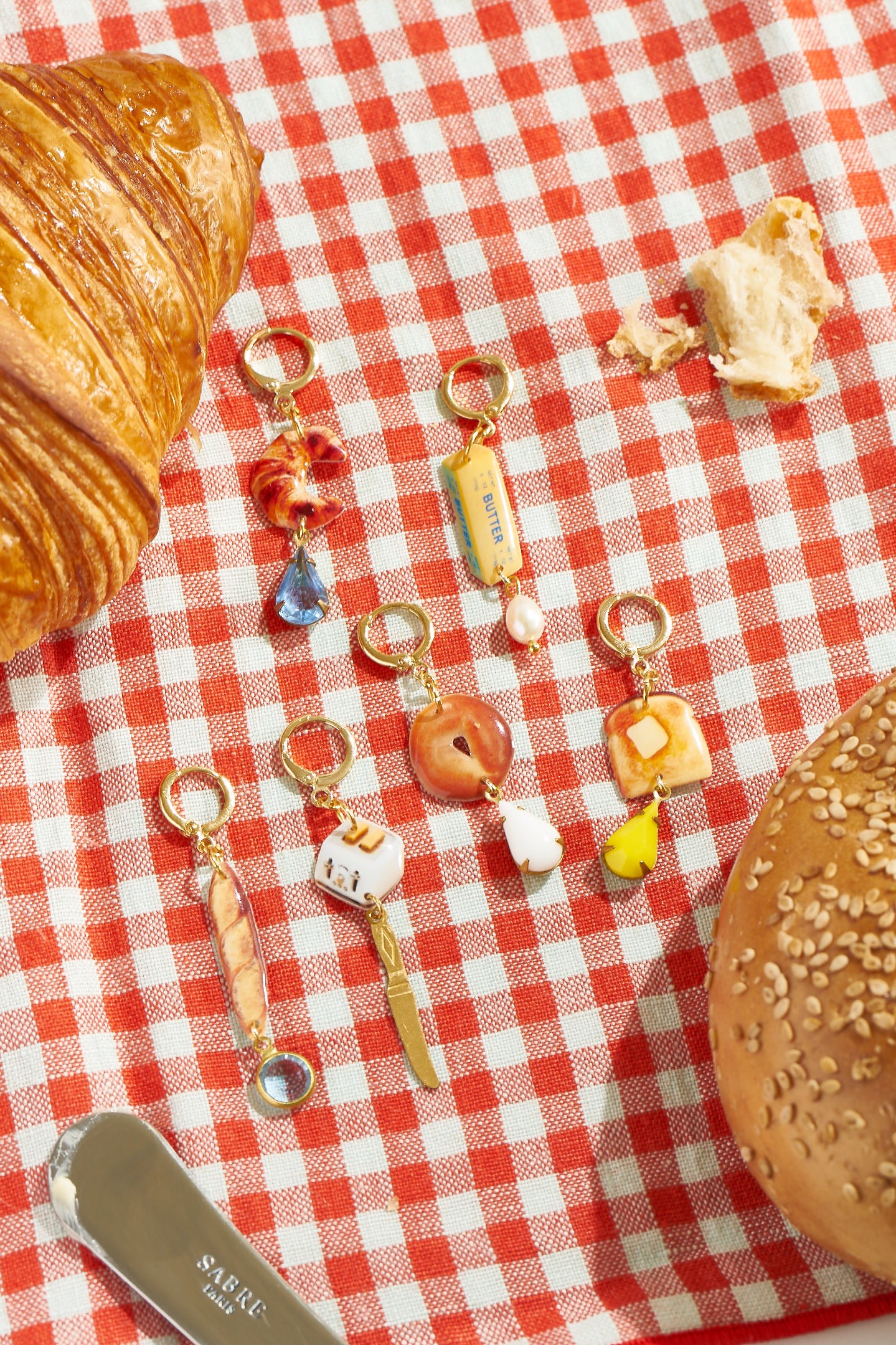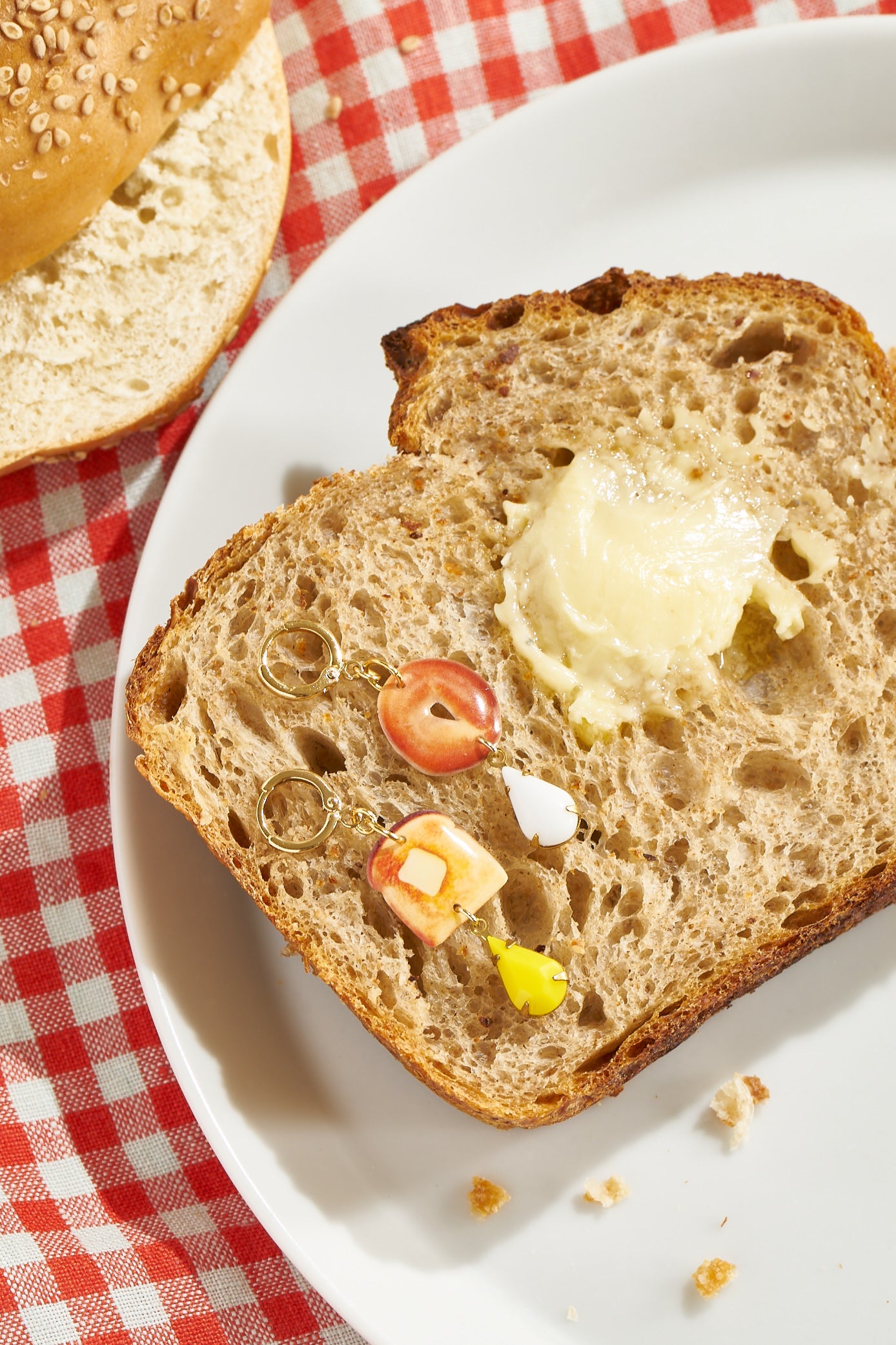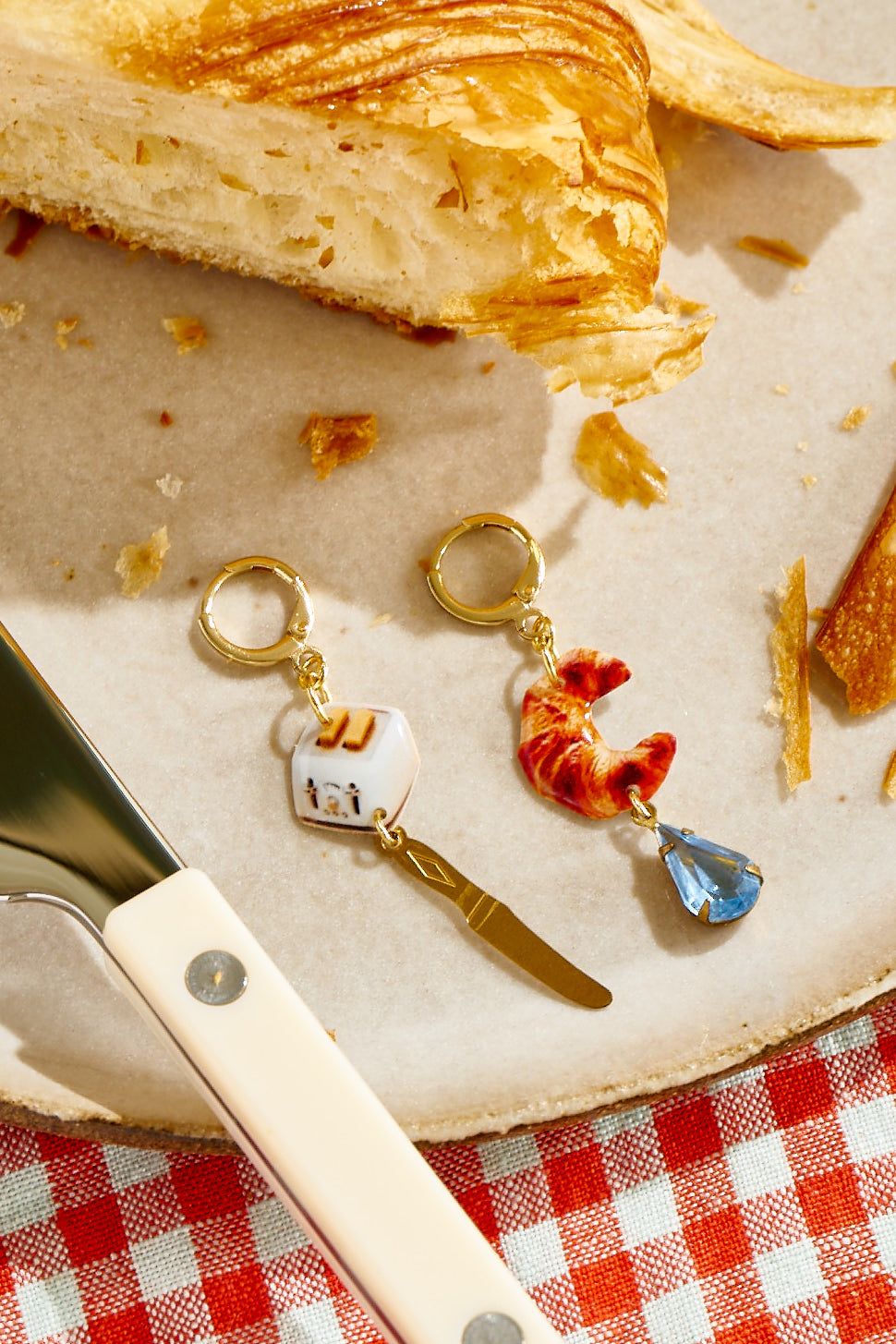 Bread Basket Dangle Pack - Big Night x Haricot Vert
by Big Night
Say bonjour to Bread Basket, our newest earring set in collaboration with Haricot Vert. Bread Basket has six dangles — baguette, bagel, butter, croissant, and toast — so you can mix-and-match for every carb mood.
Designed & made in Brooklyn.

This set includes six earrings. 

Each earring is made with Haricot Vert's signature picto-charms, mixed vintage components, and hypoallergenic hardware.