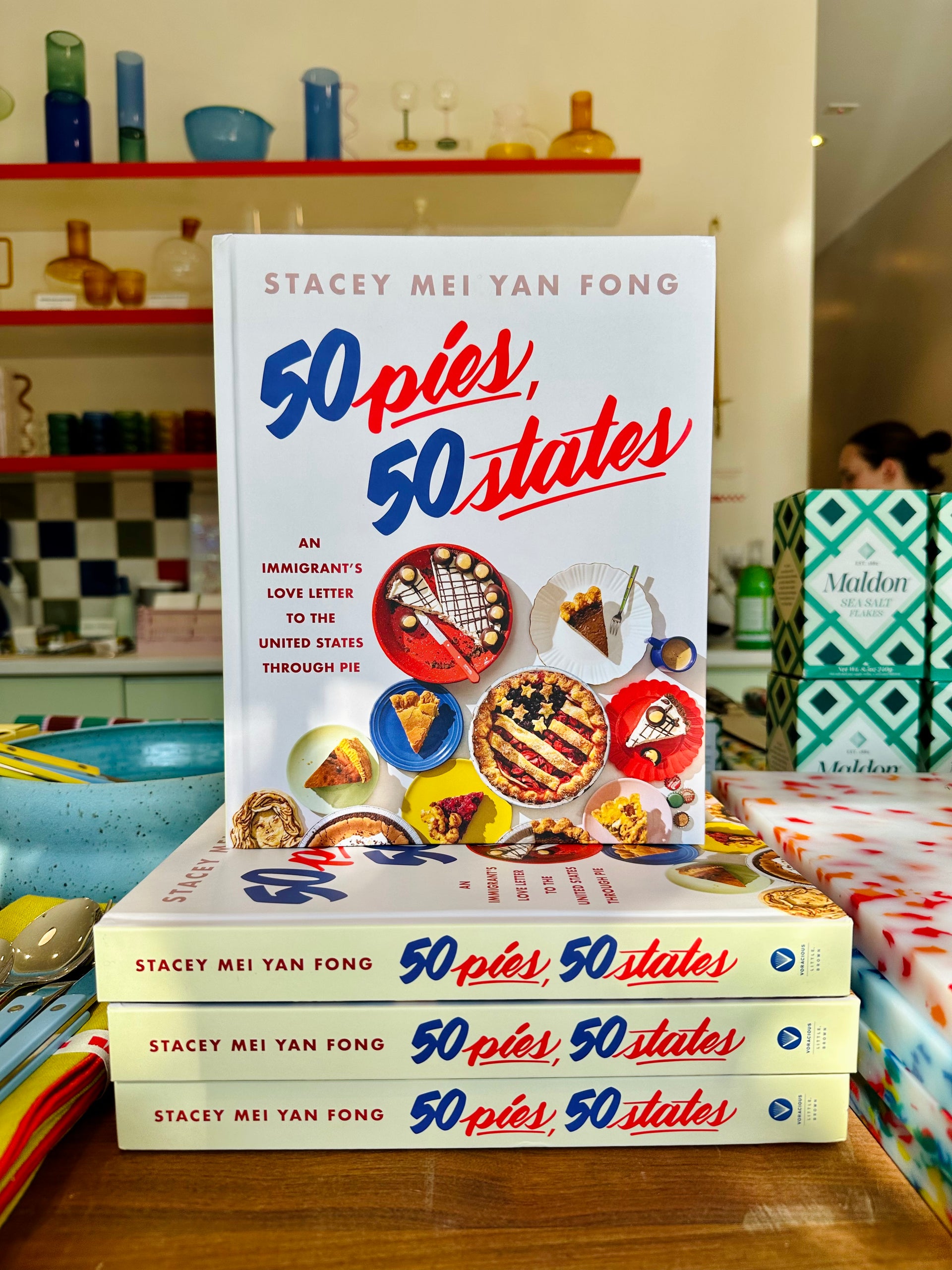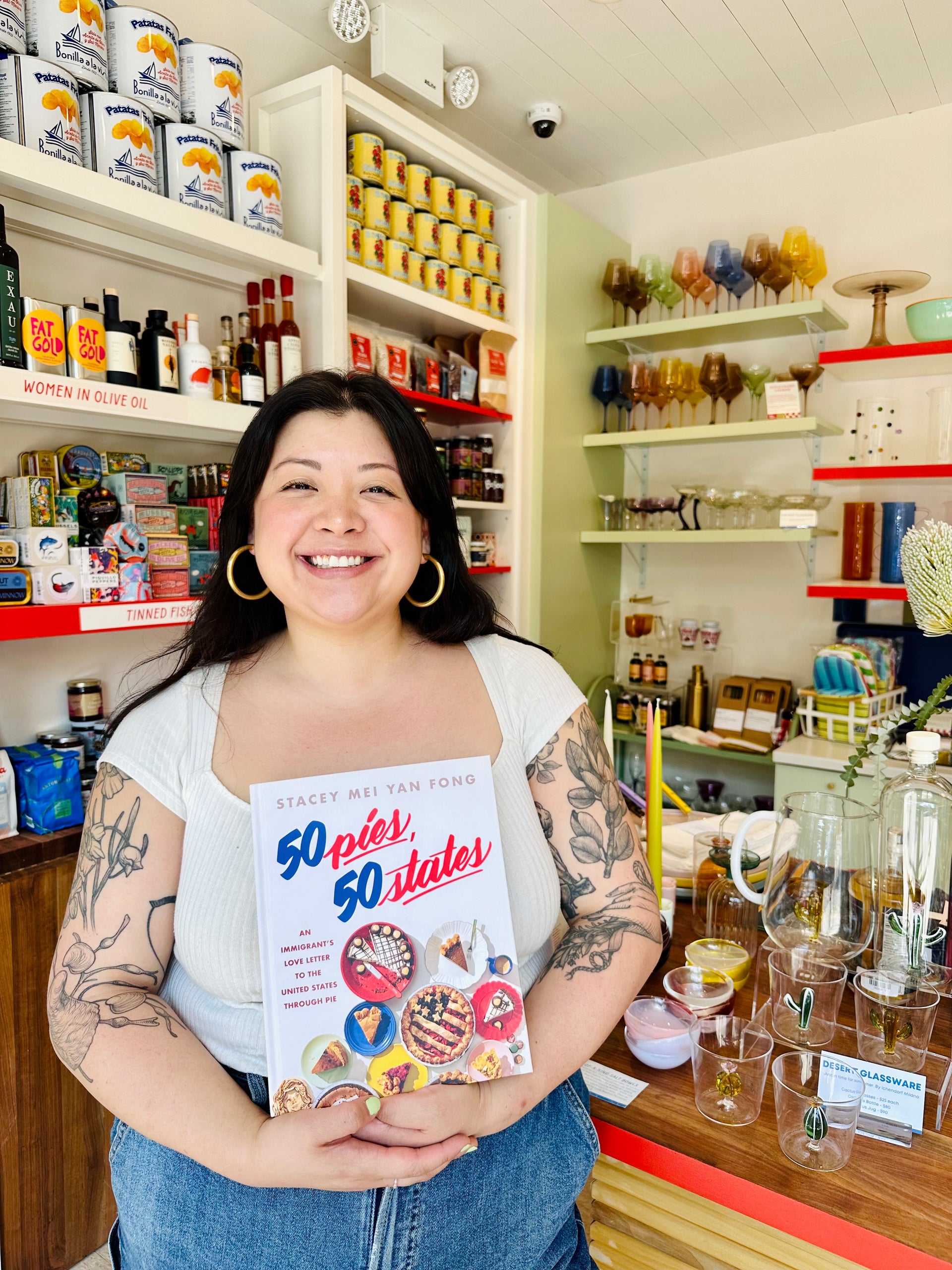 50 Pies, 50 States: An Immigrant's Love Letter To The United States Through Pie
by Stacey Mei Yan Fong
We are thrilled to introduce you to this extraordinary book by an extraordinary woman — Stacey Mei Yan Fong: author, baker, and our beloved Big Night General Manager. 
There's nothing quite so American as a slice of pie. That's what Stacey Mei Yan Fong learned growing up in Singapore and Hong Kong, watching movies set in the United States and dreaming about taking a road trip from coast to coast, stopping at diners along the way. After college in Savannah and a decade as a fashion designer, Stacey turned her passion for home baking into an ode to her chosen home: honoring the people, places, and flavors that made her love this country with a pie for each state. 
Every pie is an opportunity to celebrate-or defend your home state's honor, presented in a beautifully packaged cookbook that is "everything we need more of right now" (Cheryl day, author of Cheryl Day's Treasury of Southern Baking).
With recipes organized like the all-American roadtrip we've all wanted to complete, this book is a journey through the wonders of pie for bakers of all skill level, and the story of one extraordinary woman who chose to make this place her home.

Don't miss the cookbook of the summer — one you'll cherish (and bake your way through) for years and years to come. 
*For NYC locals: Feel free to pick up in-store and we'll have yours waiting for you at our signing with the author on June 17, 3-5pm.